Renting Out Your Home in Virginia Beach: Everything You Should Consider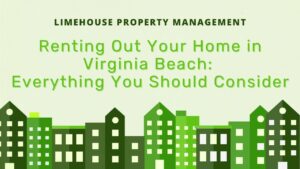 Renting out your home in Virginia Beach can be incredibly rewarding. The potential monthly rental income can go a long way in helping you save up or pay other expenses like a mortgage.
Being a landlord, however, isn't easy. Renting out your house is only half the battle. To win the other half, you'll need to play your part well. In other words, you'll need to understand and discharge your responsibilities properly.
In this article, we'll walk you through 7 tips on how to rent out your house in Virginia Beach.
1. Understand what it means to be a landlord
The thought of being a landlord can be exciting from a financial perspective. However, you'll only be able to succeed as a landlord if you're able to carry out your responsibilities properly and navigate more difficult situations like evictions and squatters.
The following are some responsibilities that the Virginia Residential Landlord and Tenant Act gives landlords.
Provide tenants with a habitable rental property in accordance with the Virginia Warranty of Habitability
Not to discriminate against a tenant based on their race, color, religion, or any other protected characteristics
Respond to repair and maintenance requests without unnecessary delays. And specifically, you must respond within 30 days. If you don't, your tenant may have several legal options to pursue. Including, suing you, and reporting you to a relevant government agency for action.
Not retaliate against your tenant for exercising any of their rights. For example, because they joined a tenants' union or complained about your failure to maintain the unit to a relevant government agency.
Provide tenants with advanced notice prior to entering their rented premises. Unless it's an emergency, you must provide your tenant with a 24 hours advance notice.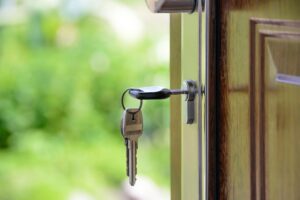 There are more responsibilities, but these are a select few that we wanted to highlight.
2. Provide your tenants with a rent-ready home
Prospective tenants can be choosy at times. This is especially true in a down market. At such times, the increased availability will mean that prospects will have increased expectations.
You can get your home ready by doing any of the following things:
Thoroughly cleaning it
Decluttering and depersonalizing it
Repainting it if it looks dull and boring
Ensuring that all appliances are working as they should
Ensuring it's pest-free
Adding some choice decorations to your rental
3. Understand all rental laws
All the 50 states in the U.S. have tenancy laws that spell out the rights and responsibilities of each party to the lease, among other things. The state of Virginia is no exception! It has regulations when it comes to drawing up a lease and breaking a lease.
Some of the laws that the Virginia Residential Landlord Tenant Act expects landlords to be familiar with include:
Failure to understand such laws prior to renting out your home can lead to potential issues down the road.
4. Draw up a lease agreement
A lease or rental agreement highlights the rules that both parties must abide by. It's legally binding, and an immensely practical document if drafted properly.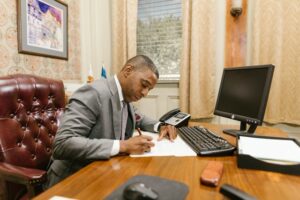 You'll want to make sure that your lease contains crucial terms such as:
Names of all adult tenants living in the unit
Length of the tenancy
The rent-related terms
The amount of security deposit and other fees
Rules regarding repairs and maintenance
Policies on pets, smoking, property alterations, etc
Ideally, seek professional help. A good option is hiring a reputable property management company. A good property management company will know what specific terms to include in order to safeguard your interests.
5. Begin marketing your home
Once you've done all the above, start marketing your home ASAP! You see, with a rental property, every time it's vacant means you're bleeding money. So make your investment worthwhile by finding a tenant.
But this is easier said than done. Marketing a rental property is not one of the easiest or smoothest processes. Some legwork is required.
The following is an overview of what marketing your rental property may involve.
Setting the right rental price
Taking great photos and putting together a great rental listing
Advertising your rental listing on rental listing sites and social media
Showing the property to interested prospects
This can be a lot of work, especially if you're doing it for the first time. In such a case, hiring a reputable property management company can be a great option.
6. Screen tenants the right way
This is key! It can make the difference between landing a great tenant who helps you maximize your ROI and one who's the exact opposite. As such, you'll want to ensure you are very, very careful with how you choose prospects.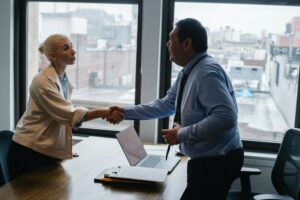 Ideally, you'll want to qualify tenants on the basis of certain criteria. Including, their credit rating, their employment history, income level, and eviction histories. When it comes to a prospect's rental history, for instance, you'll want to get in touch with prior landlords.
The following are some questions you may want to ask them about the prospect.
When would you like to move in?
Do you have a pet?
How many people will be living with you?
Why are you moving from your current residence?
Do you smoke?
How much income do you make per month?
Have you ever been evicted?
Would you rent to the tenant again? If not, why?
7. Hire a professional property management company
Renting out your house in Virginia may seem like a simple task. However, the opposite is actually true. Being a landlord can be extremely tasking, from finding and screening tenants to collecting rent and responding to maintenance requests.
Landlording is a team effort. You'll need to involve other professionals in order to ensure everything runs as smoothly as possible. A good property management company will ensure that your Virginia rental unit runs as smoothly as possible.
Bottom Line
Yes, renting out your Virginia rental property can be financially rewarding. However, it can only be financially rewarding if you manage it properly and remain aware of unnoticed costs. If you're just getting started, consider hiring a qualified property management company.
Limehouse Property Management is an experienced and professional property management company. We service the areas of Virginia Beach, Hampton Roads, Suffolk, Chesapeake, Norfolk, and the surrounding areas.