Virginia Security Deposit Laws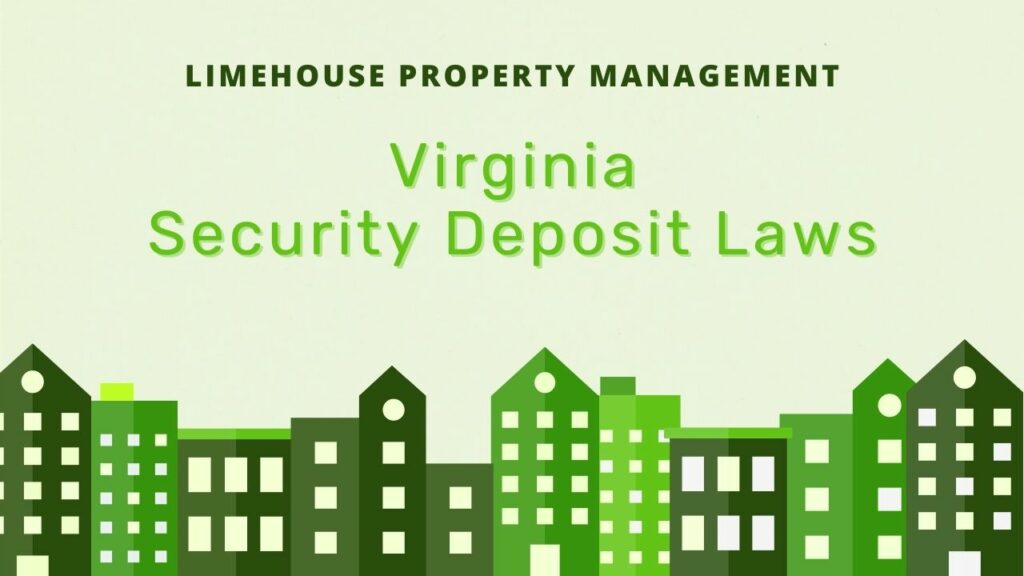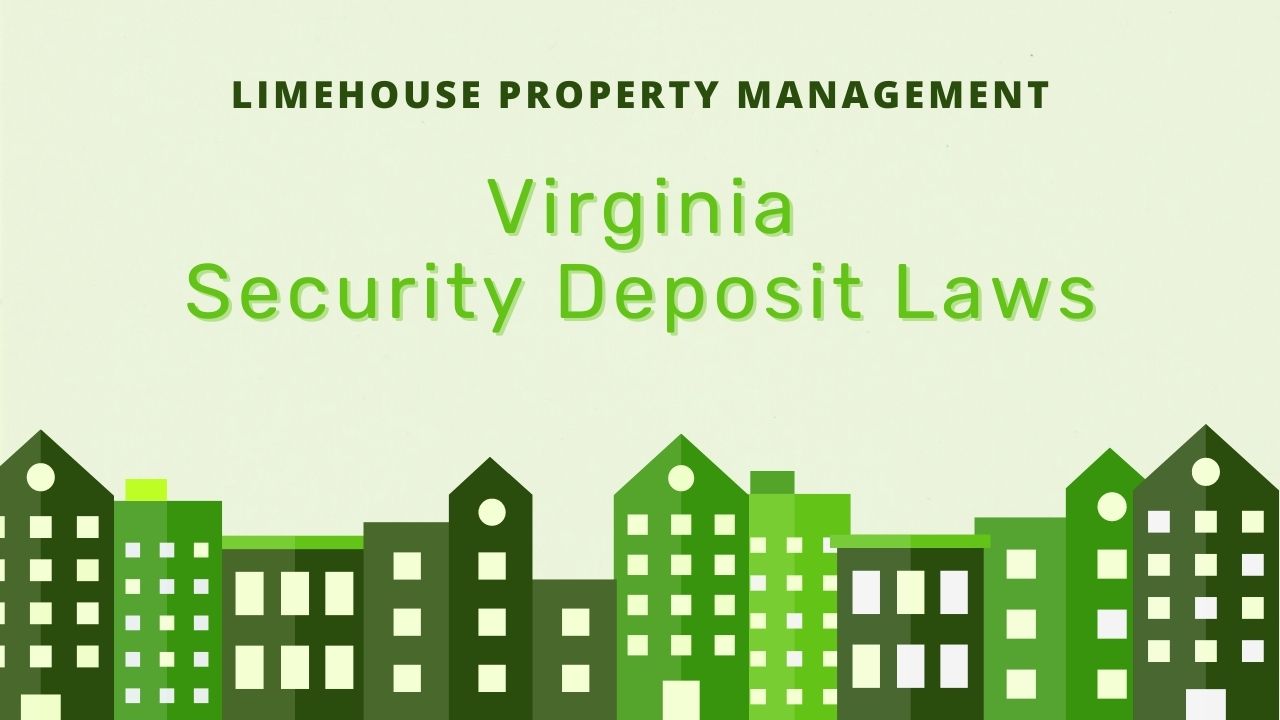 As a landlord, you can understand that renting out a rental unit comes with its own fair share of risks. For example, a tenant may cause negligent damage to your rental unit and have to be evicted or move out with unpaid utility bills.  
Virginia law does not require property owners to ask for a security deposit from each tenant. However, collecting one can help cushion landlords against these financial responsibilities that may arise from a negligent tenant's actions.  
Security deposit laws are part of the Virginia landlord-tenant law.
Before collecting money from your tenant, it is important to know that there are limitations for how a landlord can apply a deposit, and how they can make deductions.
The following is everything a landlord should know about security deposit laws. 
Note: Please contact a qualified attorney for legal advice. 
Basics of a Security Deposit  
Virginia landlords have a right to make appropriate deductions from their deposit.
The following are common reasons for applying deductions:  
If the tenant moves out of the rented premises without clearing their unpaid utility bills. 
 
If the tenant causes negligent or careless damage. The damage must exceed normal wear and tear. The state does not define normal wear and tear.  
If the tenant owes rent, but moves out without paying all due rent under the lease or rental agreement. In this case of unpaid rent, the security deposit should be declared as income.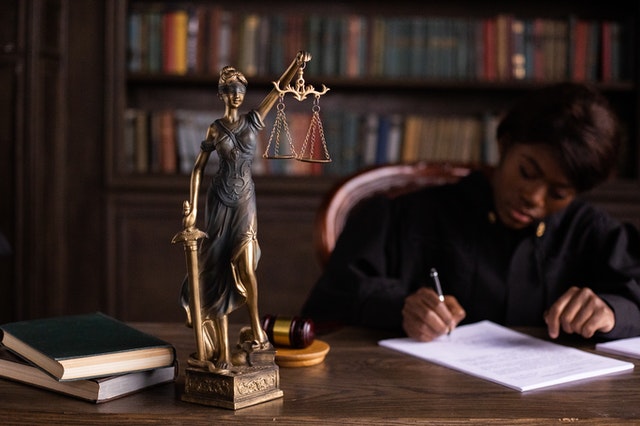 Applying a deposit to your rental is a great way to make sure both you and your rental property will be safe from costly damages without having to raise the rent.
How much should landlords charge as security deposit?  
Under Virginia law, property owners are limited in the amount of the security deposit they can charge their renters. The highest amount of money a landlord can charge their renters shouldn't exceed two months rent. So, for example, if a landlord is charging their renters $1,500 in monthly rent, then the maximum deposit the landlord can collect should be no more than $3,000.  
Furthermore, a tenant cannot use their deposit as last months rent in Virginia, unless both you and your tenant agree to do so in writing.  
Multiple Tenants 
If the dwelling unit has more than one tenant, for example an apartment with roommates, it is up to your tenants to provide a single check for the security deposit. Only one of the renters can be held responsible for providing the security deposit. This applies in the situation of a sublet as well.  
Receipts and Virginia's Security Deposit Law
It is not required to provide written notice or receipt to the tenant after receiving a security deposit. However, many Virginia landlords will still give the notice to their tenants for their records. This will usually include the date and amount received. 
It is however the property owner's responsibility to keep a detailed security deposit receipt and itemized list of deductions made to the tenant's security deposit in the last two years. These receipts should notify the tenant of important details such as the date of receipt, the amount of money collected, the damage to the dwelling unit, and the cost of repairs.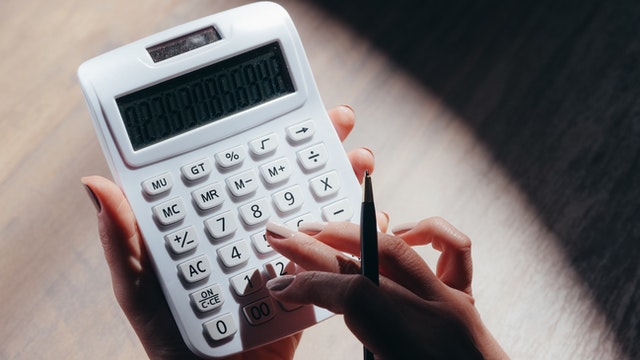 Furthermore, the landlord must give the tenant a 30-day written notice if any deductions are made to their tenant's security deposit over the course of the rental agreement.
Damage Insurance   
Your tenant can suggest damage insurance instead of a security deposit payment. If, however, it is cancelled at any point during the lease, the tenant is immediately responsible for paying the full amount of the security deposits.
The insurance provider is required by Virginia law (§ 55.1-1226 s. I) to :
Coverage the duration of the lease agreement
Be licensed or approved by the Virginia State Corporation Commission
Notify the Virginia landlord within ten days if the renter's insurance is canceled or lapsed
Can approve or deny payment of a claim; and
Provide coverage for each claim equal to the deposit
Storing a Security Deposit
The landlord is free to store it in any bank account they desire. The landlord also has no obligation to pay any interest to their tenant.
Returning a Security Deposit
If a landlord fails to return part of the or the entire security deposit once the rental agreement expires, the Virginia residential landlord may have to pay reasonable attorney fees.
Conclusion: Virginia Security Deposit Law
A Virginia security deposit is a great way to avoid personal financial responsibility for your tenant's negligence. It can be a great way to avoid unnecessary maintenance costs and maintain your return on investment for your dwelling unit.  
However, the decision to apply and collect security deposits can be difficult to follow through. This is where the help of Limehouse Property Management can help save you time and stress. Limehouse Property Management is a trusted and flexible company that can help you collect security deposits. Our team is qualified to help answer all your questions on the Virginia security deposit laws.  
Read our post here for landlord-tenant laws in Virginia.
Contact Limehouse Property Management or an attorney to learn more today. 
Disclaimer: The information contained herein isn't a substitute for professional legal advice. For expert legal help on any Virginia landlord-tenant law, kindly consider hiring a qualified attorney or an experienced property management company.