Portsmouth Property Management Company
Looking for Portsmouth Property Management Services?
Let the local rental experts generate the results you deserve from a property manager
Let Us Manage your Portsmouth Rental Property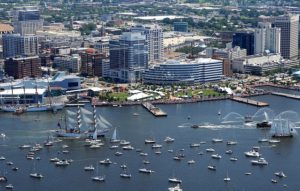 Are you looking to hire an investment property manager in Portsmouth, VA? Whether you have multiple investment properties or one, choosing the right property management company is the key to success.
If you are, then consider Limehouse Property Management!
We're a local professional property management company based in Virginia Beach. We are committed to taking care of property owners' Portsmouth rental home and your tenants. Our local expertise as a property manager has afforded us a loyal clientele with properties in Virginia Beach, Chesapeake, Norfolk and surrounding cities. We provide property management services that are unbeatable in the area.
Managing a rental on your own can be challenging. Being a landlord means you have to be well-versed with state and local real estate laws. You also need to be knowledgeable about health, building and safety codes.
When you work with us as your property manager, you don't have to worry about legal infractions. We're here to ensure you'll always adhere to the current property and tenant laws.
As your property manager, we can also help you utilize the proper technology for efficiency. The business operation of your Portsmouth rental home will be smooth and convenient for the renters.
Our aim as your property manager is to provide peace of mind while generating steady returns for your rental investment in Portsmouth, Virginia. We've designed a variety of property management service plans that are flexible to meet the unique needs of your unit.
If you require support in landing quality renters, conducting maintenance, marketing your rental property, dealing with your finances or any other property management task, we can help! Hire us as your property manager and you won't be disappointed!
You can contact us today at (757) 986 0586. We're excited to support the growth of your Portsmouth rental home!
Our Property Management Services
As your property manager, we offer professional Portsmouth property management services for a rental property investor.
Whether you're looking for tenants to fill your rental home, property maintenance, rent collection, property inspections or financial recordkeeping, we are here for you.
Our exceptional services are backed by our local expertise and professionalism.
Discover Our Portsmouth Property Management Services
We provide full-service property management services for your Portsmouth, Virginia rental home.
Property Marketing
Your Portsmouth rental home is an investment that only pays off when you have steady renters occupying it. If you have a vacant unit, you won't be generating a positive cash flow. Our real estate agents can help you fix that.
Limehouse Property Management uses many marketing techniques to get your rental filled quickly.
Our real estate agents take the best high-resolution photos and videos. Then, we post them to multiple popular listing sites to attract tons of interest.
As your property managers, we also use traditional marketing methods to gather a sizable pool of prospects.
Maintenance
Tenants appreciate when they live in rental unit that is well maintained.
This often means that the tenants will be encouraged to renew their lease.
At Limehouse Property Management, we are alert to all property maintenance issues as your property managers. We immediately arrange for repairs to prevent tenants from experiencing inconvenience.
HVAC systems, appliances and the interior and exterior of the unit will always be cared for and kept in a superb state.
Tenant Screening
Screening potential tenants requires a lot of time. Doing a mediocre job at tenant screening can only hamper your rental operations in the future. You want to avoid dealing with problematic renters.
We make tenant screening a priority. We ask the following question:
Does the tenant have a good credit score?
What's the tenant's rent history?
Does the tenant make at least 3x the rent rate?
Are there any eviction and criminal records?
In doing so, we typically find good-quality tenants out of the potential tenants that apply.
Property Inspections
Our team of Portsmouth property managers schedule periodic inspections for your Portsmouth investment property.
These visits allow us to check what's taking place behind the scenes & keep you protected.
If we find minor issues in our inspection, we fix them immediately. This ensures that no minor issues ever become major and costly.
Rent Collection
Not receiving rent payments on time from renters can be frustrating. As a self-managing landlord, you might also feel embarrassed to act in an assertive manner. However, your rental business can suffer largely due to inefficient rent collection. To counter this issue, you can assign a third party as a representative to collect on your behalf.
Limehouse Property Management has the tech tools to make sure you get paid on time, every time.
We also enforce the leasing agreement firmly. If rent payment delays occur, we send a notice and handle the follow-ups for you.
Financial Reporting
We will monitor your Portsmouth rental property's financial performance with our financial reporting and accounting services.
We generate monthly statements and put everything inside your account portal for convenient access.
This means you can access all your financial reports 24/7 from wherever you are!
About Portsmouth, Virginia
Portsmouth is situated across the Elizabeth River and sits southwest of Virginia. It's considered as an independent City. The city was named and founded in 1752.
Portsmouth's city area reaches 47 square miles with 34 square miles made up of land. The rest of 13 square miles is composed of water.
Residents enjoy living in Portsmouth, VA as it is surrounded by rich history and natural beauty. It also boasts a high-quality of life. Portsmouth, VA has waterfront views and excellent amenities like restaurants and entertainment facilities.
It's attractive to all types of residents, including young professionals, families and retirees.
Here are interesting places to see in Portsmouth, Virginia:
Lightship Portsmouth Museum
Skipjack Marine Gallery
Portsmouth Naval Shipyard Museum
Hoffler Creek Wildlife Preserve
The Hill House Museum
Source: Wikipedia
Why Choose Limehouse Property Management?
Partner with a team that puts your needs first
We Know Virginia Housing Law Inside & Out
If you ignore one of the many fair housing regulations or insurance requirements for your Chesapeake property, you could find yourself in serious trouble. Breathe easier when working with the rental property managers at Limehouse Property Management. Our Portsmouth property management team will work to keep you compliant.
Powerful Technology Keeps Us Connected
Limehouse Property Management uses innovative technology solutions like digital rental property listings and online rent payment & repair requests. These tools are not only convenient for our tenants and clients, but they help us stay efficient and get your concerns resolved faster.
Our Team Is Trustworthy and Competent
Choosing a Portsmouth property manager to handle your real estate investment is no small decision. At Limehouse Property Management, we're committed to earning your trust and keeping it. We always prioritize transparency with our clients.
No Other Team Knows Coastal Virginia Better
When it comes to the local rental market, you won't find a more knowledgeable, experienced property management team. At Limehouse Property Management, we know how to get you great results and we never stop working to deliver on our commitments to you.
Don't settle for other property management companies. At Limehouse, we know the local Norfolk real estate market and are experts in the property management industry. If you need professionals to handle your rental properties, give us a call today.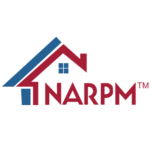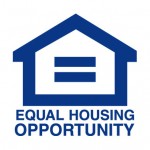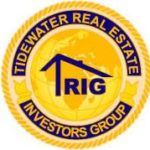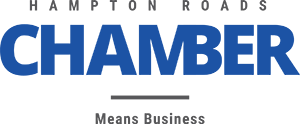 "We have been using Limehouse Property Management for 3 years. Jason and his team are knowledgeable and all around easy to work with. If you are looking for a great local property management company or to buy, sell, or rent, look no further. You will not be disappointed!"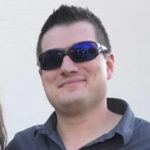 – Aaron Gray
"Jason is bright and responsive. He approaches situations the same way I would so it's not like having a different person handling my business; it's someone else doing the same way I would. That is a great gift."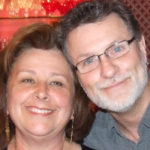 – Harvey Woods,
"Great people!!! They take care of everything I need. Really take the worry away from me."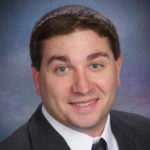 – Mike Edwards
"Jason is a class act all the way. He is someone I would happily do business with. You will be impressed with his level of knowledge of our industry, his level of professionalism and his service to his clients. Highly respected and recommended."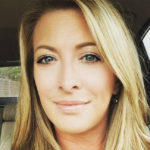 – Kisha Prisinzano
Get a Free Rent Analysis
1Determine the rental value of your home.
2Find out how we can help you boost profits.
3Learn whether your property is a fit for our portfolio.

Real, Recent Reviews
Share Your Property Needs with Us
Learn more about our property management approach today
Our property management team will be happy to answer your questions & get you started: (757) 986-0526