A Guide to the Eviction Process in Virginia Beach VA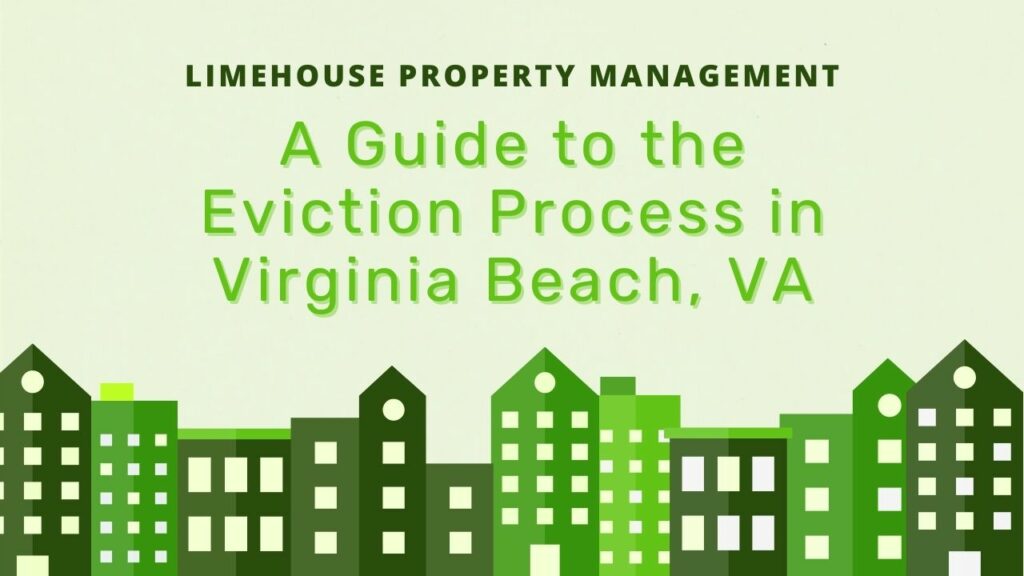 No landlord wants to evict a tenant. The process can be costly, stressful, and tedious. On the other hand, no landlord wants to rent to a tenant that is disrespectful, won't pay rent, and won't care for the rental unit, among other things. 
In the end, you may be left with no other option than to evict the tenant. Virginia has a pretty straightforward eviction process, just as it has specific laws for security deposits. All of these are contained in the Virginia landlord tenant law. It's important that you familiarize yourself with it in order to carry out a successful eviction.  
To help, Limehouse Property Management has provided an overview of the Virginia eviction process! 
Eviction Notice
To evict a tenant, you must first terminate the lease agreement by serving the tenant with a notice. The following are the various eviction types in the state of Virginia:
14 Day Notice to Pay
This must be served if the tenant fails to make their rent payments. For example, let's say rent becomes due on the 1st of the month and becomes late on the 3rd. If your tenant doesn't pay rent by the 3rd, you can begin eviction proceedings against them by serving them with this written notice. 
The one gives a tenant two options: to pay the overdue rent within 14 days or move out. If they don't do either, you can move to court and seek their help. 
30-Day Notice to Comply or Quit
Another common reason for a tenant eviction in Virginia besides nonpayment of rent is lease violations. If the tenant violates the lease, the specific notice you must serve depends on whether the lease violation that the tenant commits is curable or not.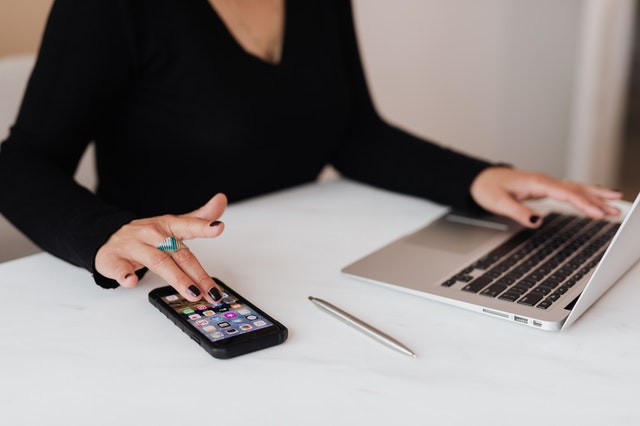 For curable violations, you must serve the tenant with a 30-Day Notice to Comply. This will give the tenant 21 days to correct their violation. Violations of this nature include keeping an unauthorized pet, excessive property damage, and having unauthorized occupants residing in the rental unit. 
For violations that aren't curable, you must give the tenant a 30-Day Notice to Quit. Unlike other types of notices, this doesn't give the tenant room to cure their violation. The tenant only gets one option: to move out. If they don't and the notice period has expired, you can move to court and file for potential forcible removal.
Holdover Eviction Notice
This can be the sort of tenant that overstays their lease. Most Virginia landlords serve this type of notice to tenants whose leases they don't want to renew. 
The specific amount of notice to serve depends on the type of tenancy in operation. For tenants on a week-to-week lease agreement, you must serve them a 7-Day Notice to Quit. For those operating a month-to-month notice, you must serve them a 30-Day Notice to Quit to proceed with the eviction process. 
If the tenant doesn't move out within the notice period, you can move to court and file a summons and complaint.
Illegal Activities
For illegal activities, you can start the eviction process immediately. Unlike other circumstances, you won't actually need to serve the tenant any prior notice. 
Summons & Complaint
If your tenant doesn't acknowledge the written notice and you still want to evict them, you can move to court and file a complaint. It must either be a district or a circuit court, and there is a filing fee.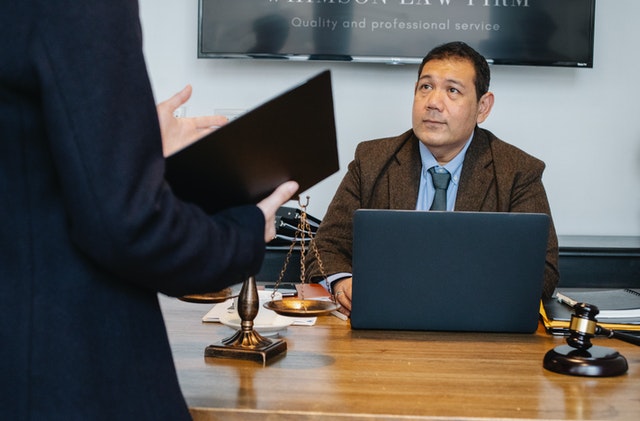 The summons and complaint must be served 10 days prior to the eviction hearing. 
Court Hearing & Judgment
Once the summons and complaint have been filed with the appropriate court, the hearing must occur no later than 21 to 30 days after this.
Both parties may have a right to request a jury trial, in which case it'll extend the process.
A no-show by the tenant for the hearing may result in a favorable judgment for the landlord. In such a case, the court will likely issue a writ of eviction and the eviction process will continue.
But, should the tenant answer the summons and complaints, then they will give an ear to both parties. In their defense, the tenant may cite any of the following as a reason for not honoring the notice:
You used "self-help" eviction methods. In Virginia and all over the country, it's illegal to evict a tenant through any other means than that prescribed in Virginia law. Examples of "self-help" eviction tactics include blocking the tenant's access to rental unit and shutting off previously available utilities
You failed to follow the proper eviction procedure. Terminating a tenancy in Virginia requires strict adherence to the law. For instance, you must start by serving the tenant with the appropriate notice. Missing this crucial detail will render the entire process void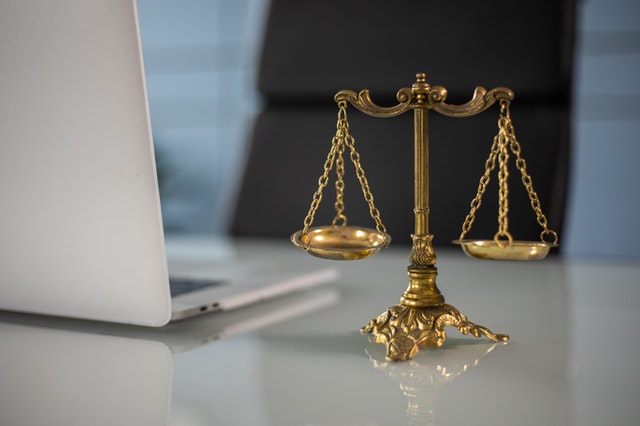 The eviction is retaliatory. You cannot try to evict a tenant for exercising any of their given rights. If proven, the suit will not only be dismissed but you may also end up paying your tenant some monetary damages
The eviction was as a result of discrimination. All forms of discrimination in housing are illegal under both state and federal law. According to the Virginia Fair Housing Law, it's illegal to discriminate against a tenant based on sex, religion, race, national origin, disability, familial status, age, and color
Writ of Eviction
This is the tenant's final notice to vacate their rented premises. After a successful ruling, you must request the writ of eviction from the court. More often than not, the earliest it can be issued is 10 days after the judgment.
Once you've obtained the writ and delivered it to the sheriff, the tenant will have a maximum of 72 hours to move out or else be forcibly evicted.
Bottom Line: How to Evict Tenants – Virginia Eviction Laws
Evictions are the last things any landlord wants. That's why it's best to have someone with the experience and resources to thoroughly screen tenants, deal with tenants, and handle the lease agreements. That someone can be Limehouse Property Management! We can also help you understand the Virginia landlord-tenant law.
Contact us today to learn about our rental property management services. We'd be happy to speak to you!
Disclaimer: This blog about the Virginia eviction law should not be used as a substitute for legal advice from a licensed attorney. The Virginia law may change, and this post might not be updated at the time of your reading. If you need expert or legal help, kindly get in touch with a qualified attorney or an experienced property management company.