Pricing Your Virginia Beach Home to Rent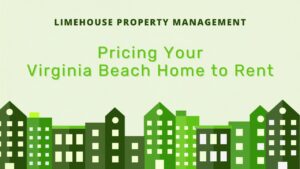 When renting out your house or apartment unit, you must decide on an appropriate rental price. Finding the optimal rental price will entice potential tenants, while also providing enough cash flow to successfully run your property.
When determining a rental price for your investment property, you must have a thorough understanding of the Virginia Beach property market.
There are several strategies you can use to make sure your rental home is priced fairly in order to get the most suitable tenants. In this post, we're sharing some of these strategies with you!
Keep reading to learn more about the ways to determine the best rent for your Virginia Beach investment property.
Start by Comparing Data 
Studying and understanding your competition is the most crucial task to complete before deciding on your rental price. 
Your focus should be on properties that are similar to yours.
When comparing your property with others, consider the following factors:
Geographical Location: Compare your unit with others situated in the same part of the city or neighborhood. This is because rental prices vary depending on how attractive a neighborhood is deemed to be.
Amenities Available: If your unit has 2 bathrooms and 2 bedrooms, then you should compare it with other units that have the same.

Analyze homes that are similar in design to your own property.

Architectural Style: If you have a single-family home, compare it to other single-family homes. This is because

the cost of renting a single-family home is typically higher than the cost of renting a multifamily building, for instance.

Age of the Building:

Compare a brand-new property with other brand-new properties. New developments are often more appealing to prospective tenants, and you can charge more rent for them.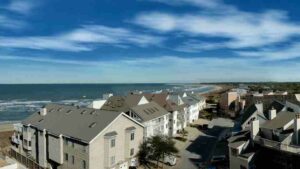 Where to Find Similar Properties 
Frequently, new landlords aren't sure where to find similar properties to their own.
Here are some ways you can find similar properties:
Browsing Postings on the Internet: Locating rental homes in your area is straightforward thanks to websites like Trulia, Hotpads, Zillow, etc. Keep track of properties that are quickly rented out, properties that need to lower their prices, and ones that have been on the market for several extended periods of time.
Executing In-Person Data Analysis:

Undertake a door-to-door assessment. To accomplish this, you must compare your unit to a number of others in the area. Ask the landlord for clarity regarding the degree of demand being expressed in the property.

Requesting the Opinion of a Property Management Company: You can hire a property management company to do the work for you.

A seasoned Virginia Beach property management company like Limehouse Property Management has the tools required to research the real estate market. 
Customize the Price
To determine the appropriate rental price, you should consider the following factors:
Square Feet Measurement: A one-bedroom apartment will be more desirable if it has more square footage, so you can change more rent.
Floor Plan: Depending on the floor plan, you may be able to charge more or less for rent. For instance, you may change less rent for a railroad-style unit.
View: Properties facing a parking lot are not as attractive as those facing a beautiful forest.
Revamps:

The newest equipment, marble or hardwood floors, and other luxuries increase the value and rental price of a unit.

Bonus features:

An additional closet, bathroom, balcony, or window boosts the rental price of a property.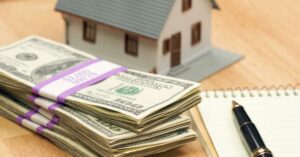 The Appropriate Rent Delivers Returns
Your main goal for your rental home should be that you make profit. Your rent should be able to, at an absolute minimum, cover all of the operational expenses. 
The rent should cover:
Property maintenance and repairs

Your PITI mortgage payment

Rental charges
Evidently, you also want additional cash to make a profit. To do this, it's crucial you set a proper rent amount.
Do Potential Tenants Want to Schedule Viewings?
Have prospective renters reached out asking to schedule a visit to your property? If not, your rental price on the property listing may be a contributing factor. If your rent is too high, prospective tenants will steer clear of your property.
If your property is not in a prime location or has inadequate amenities to warrant the high rent, prospective tenants will look elsewhere.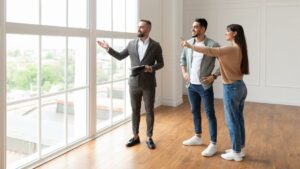 Market Trends Dictate the Appropriate Rent
Setting a monthly rent price is a continuous process. You must continuously study the performance and adjust the rate to meet demand.
The demand for rental units, for instance, may increase if the economy is bad because many people in the area won't be able to afford a home and will be forced to rent.
Another example of high demand for rentals is short-term rentals during the summer months when people may be vacationing in your area. 
As a basic guideline, you can increase the rent if there is a growing call for your unit. However, during times of low demand, you may need to reduce the rent rate in order to attract tenants.
Conclusion
Setting the correct rental rate is crucial for a successful investment. Choosing a rental price that's too high won't attract prospective tenants, but choosing a rental price that's too low will mean you aren't maximizing your profits.
So, to find the right rental rate, you must understand the local market and compare your property to its competition. 
This isn't always easy. It takes time, skill and knowledge – But it is possible!
However, if you feel overwhelmed or are seeking more help, consider hiring a professional property management company. At Limehouse Property Management, we understand the Virginia Beach market and know how to standardize your rent to draw in the right tenants.
Contact us today for more information.