Hampton Roads Property Management Company
Let Us Manage Your Hampton Roads Rental Property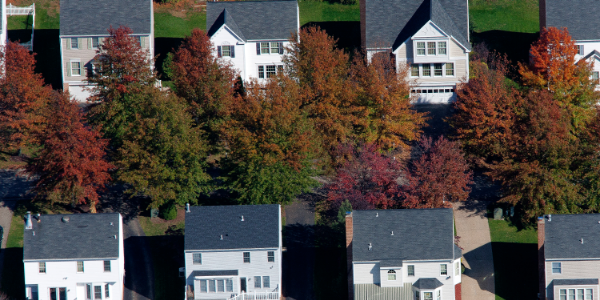 Are you a property owner looking to hire a property manager in Hampton Roads, VA?
If you are, then consider Limehouse Property Management!
Based in Virginia Beach, Limehouse Property Management cares for investment properties in Virginia Beach, Chesapeake, Norfolk, and surrounding cities. Your Hampton Roads home will be in the hands of efficient property managers, as we offer a full range of property solutions.
Investors like you can rest easy knowing their real estate investment property is in the hands of professionals. We know the landlord-tenant laws and the Fair Housing Laws in Virginia.
We also offer efficient systems run by the latest technology. Best of all, we have solid local expertise, which is why so many Hampton Roads property owners have chosen us to manage their Hampton Roads home.
We offer rental property owners three property management plans: this includes an optional Home Protection Package. You can also pick other add-on services, such as professional photos & videos.
You can choose a service plan that's suitable for your rental home and budget.
Our team of property managers also offers a free rental price analysis, so we know if you've set the optimum rental price for your investment properties. This can affect your earnings. As an investor, learning the rental value of your property is essential.
Limehouse Property Management is a member of the National Association of Rental Property Managers (NARPM) and associated with the Hampton Roads Chamber organization. We believe in conducting our business as professionals, with solid ethics and accountability.
Let our team manage your Hampton Roads home so you can enjoy peace of mind and tend to the other important aspects of your life. We'll do the work of taking care of your rental and tenant, and deliver you great value and excellence in our day-to-day management.
Go ahead and give us a call at (757) 986 0586. We look forward to discussing how we can propel the growth of your Hampton Roads home. We drive profit at an affordable price!
Our Hampton Roads Property Management Services
Among other things, when a landlord hires us, we can market their rental property, craft lease agreements, screen tenants, respond to any property maintenance request, and collect rent. We have the professional skills, in-depth knowledge and resources to manage their real estate property.
Here are detailed property management services we offer Hampton Roads property owners:
1. Market Your Rental Property
Owning a Hampton Roads rental home is an accomplishment in and of itself. However, to gain profit on your investment, you need to market to high-quality tenants. An empty rental can't generate passive rental income!
In fact, vacant rental units can even set you back by making you cover maintenance expenses and regular landscaping.
At our property management company, we market your Hampton Roads property for you. To market your house, we create appealing ads on multiple listing sites. Getting your investment property in front of as many prospective tenants as possible is our goal. We can also take care of producing high-quality images and videos to further attract tenants.
2. Hampton Roads Tenant Screening
If your Hampton Roads home has been vacant for a while, it can be tempting to jump at the first offer you get.
But at Limehouse Property Management, our team focuses on scoring the best renters possible. We have an extensive tenant screening process that every prospect must go through.
We carefully verify an applicant's rental history, income, and employment. We also assess their credit score in our tenant placement procedure. We prefer to accept prospects with a strong history of financial responsibility.
This ensure we find tenants who will abide by the lease agreement.
We abide by all rules of the Fair Housing Act in our screening procedure.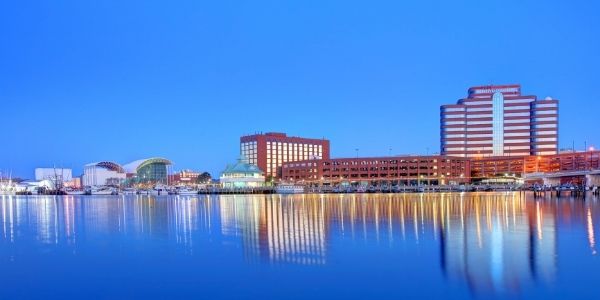 3. Rent Collection
An inefficient rent collection system for your Hampton Roads home will leave you in the proverbial hole. It'll cause unnecessary stress as you chase after rent payments and try to enforce a strict payment schedule.
If you fail in establishing an effective way of collecting rent, you're bound to experience income loss.
Our property management team sets up channels for collecting rent that are convenient for your renters. This way, your renters aren't limited to paying rent in person.
A tenant can also do an electronic transfer. All invoices will be handled by us and as our client, you'll also experience an efficient crediting of the rental payments to your account.
4. Property Repairs & Maintenance
Repairs and maintenance are crucial to keep long-term renters in your Hampton Roads rental home and ensure it abides by habitability standards.
Our company has a hand-picked network of trusted vendors and contractors ready to conduct any needed repairs on your rental home.
Regular maintenance and inspections help to protect your investment and ensure your property retains its value.
We also handle re-keying between tenants, and the replacement of HVAC filters every quarter (with our Home Protection Package).
When an emergency occurs, your renters can easily contact us. We have a reliable 24/7 emergency response system for when urgent repairs or maintenance is needed.
5. Detailed Financial Reporting
We give our clients an online portal to keep track of the performance of their Hampton Roads properties.
Our team issues monthly financial statements so you can easily see your profits, expenses, and more.
Contact us today to learn about how our services can help boost your property's ROI!
About Hampton Roads, VA
Hampton Roads, VA refers to the metropolitan region situated in southeastern Virginia and portions of the Tidewater region. It's known for having a sizable military presence, shipyards, and a huge area of waterfront properties and beaches. Its placement contributes to its solid economic stability.
The region covers nine independent cities. These are Chesapeake, Portsmouth, Suffolk, Norfolk, Virginia Beach, Hampton, Poquoson, Williamsburg, and Newport News.
It boasts several historical landmarks and incredible attractions.
Residents enjoy living here for its range of property choices. You can settle in larger cities, smaller towns or charming seaside villages. Families also have access to great schools.
It's a very safe place to live, especially since it's near military bases. A myriad of recreational activities is also available, including everything from boating, golfing, horseback riding to windsurfing.
Here are some interesting places to see in Hampton Roads:
First Landing State Park
Busch Gardens Williamsburg
Virginia Aquarium and Science Center
Chrysler Museum
Historic Jamestowne
Virginia Zoo
Currituck Beach Lighthouse
The Mariners' Museum and Park
Children's Museum of Virginia
(Source: Wikipedia)
Need help managing your real estate properties and are interested in our services? There are no other Hampton Roads property management companies like ours. We're here for landlords, owners and real estate investors to offer only the best services. Contact us for more info on how we can take your investment to the next level.