Best Areas to Invest in Virginia Beach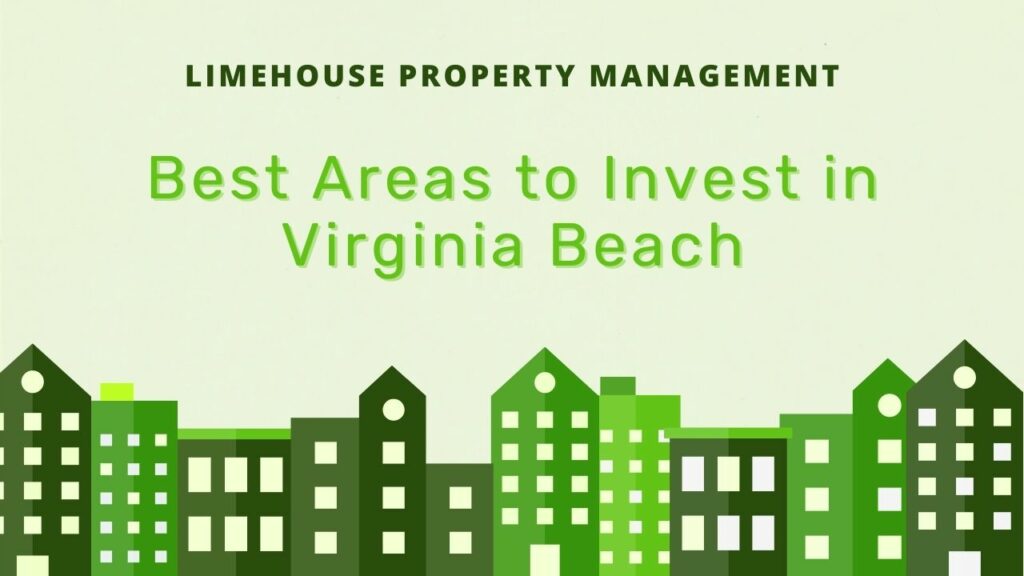 Finding the best neighborhoods in Virginia Beach to invest in can be a challenge for people looking to purchase real estate. As an investor, it is necessary to conduct proper research and due diligence before making any commitments to avoid a bad investment.
If you're thinking of investing in Virginia Beach real estate, that's a great idea.
Over the past few years, Virginia Beach has been experiencing a significant increase in rental demand. In fact, properties in Virginia Beach have been selling faster than ever before.
Virginia Beach is considered an attractive place for renters, mainly because of its affordability and high quality of life.
Considering the high demand for rental housing, this market has great potential for real estate investors.
But, you may be wondering: Which neighborhoods in Virginia Beach are best for real estate investing?
In this article, we are highlighting some of the best neighborhoods in Virginia Beach to invest in.
1. Colony Acres
Homes in Colony Acres tend to be priced slightly higher than Virginia Beach homes in surrounding neighborhoods. Because of this, this neighborhood tends to attract sophisticated professionals and families.
You can find many types of properties in Colony Acres, but the most common properties in this area are single-family homes, which have between three to five bedrooms.
Most of these houses were constructed between 1970 and 1999. However, many houses are still being built today, providing many contemporary single-family homes. The houses in this neighborhood are known to be bigger than most in the country.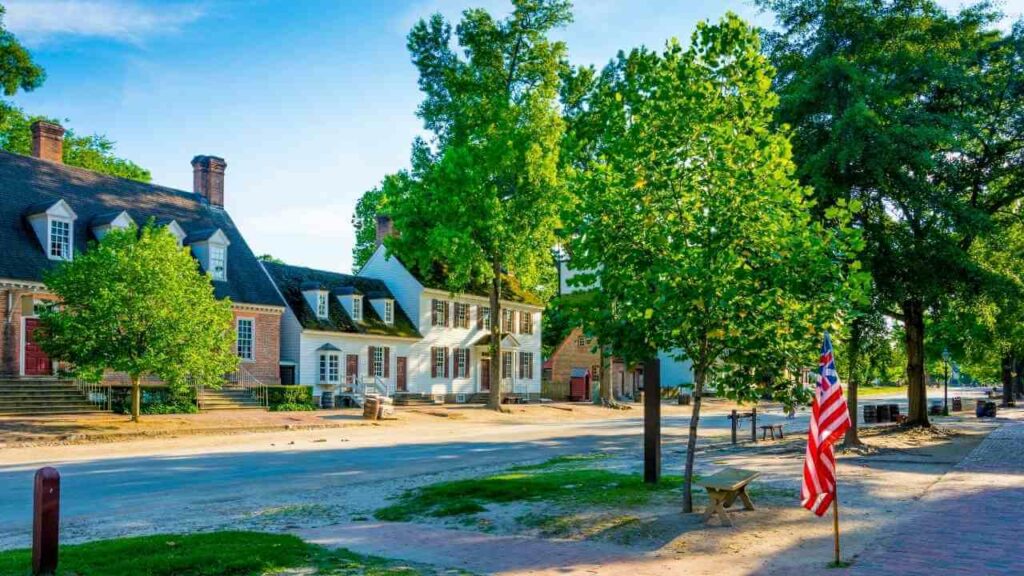 The levels of income in this neighborhood are relatively higher than in other Virginia Beach areas.
A number of major companies have also relocated to the surrounding areas, seeking to take advantage of the Commonwealth's business-friendly laws and creating more job opportunities.
The most notable company to recently relocate here is Haulotte North America. They moved their corporate offices to Chandler Creek Road, just outside Colony Acres.
The Commonwealth's business-friendly laws are likely to attract other major companies to the area. In turn, this will increase migration to the area and create a greater demand for the properties.
2. Burton Station
Compared to the other best neighborhoods in Virginia Beach, Burton Station has a lower income average and a high number of vacant homes. This indicates that the property market in this area is relatively slow.
However, there is hope for the future of Burton Station.
The vision for growth in Burton Station is centered around its historical roots.
The main aim is to provide the necessary amenities that would cater to the needs of the residents living there. This plan includes the establishment of neighborhood shopping malls, a community center, and several residential communities.
Currently, Burton Station is surrounded by areas that are mostly occupied by students and government workers. This is partly due to its accessibility to Virginia Beach and other nearby cities.
The neighborhood is also located next to the Norfolk International Airport. This makes it a convenient area for business travelers.
Even though Burton Station might not be as active of a market as the other best neighborhoods in Virginia Beach, it has great potential for growth. If you plan on investing for the long term, this is definitely one of the places you should consider.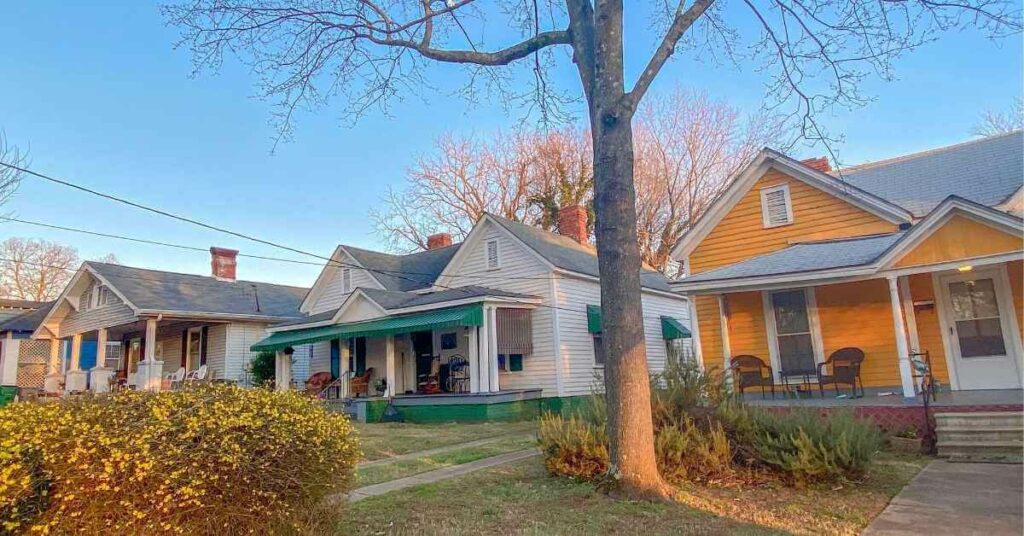 3. Pocahontas Village
This neighborhood offers a more suburban feel and attracts a number of families and young professionals due to its easy access to the city and the beach.
It is located near the western border of Virginia Beach and has easy access to Interstate 264 and the I-64 beltway.
The neighborhood offers residents several amenities including supermarkets, big-box retailers, department stores, the Pembroke Mall, and recreational parks, such as Mount Trashmore Park.
These amenities make Pocahontas Village desirable, and they have a significant impact on property values in the area.
This neighborhood has low housing vacancy rates, which indicates the high demand for its properties. Most of the properties in this area are single-family homes or townhomes.
The properties in Pocahontas Village are slightly more affordable compared to other neighborhoods in Virginia Beach.
Pocahontas Village has the right mix of amenities and access to transport networks, resulting in increased demand for its properties. Along with the relatively affordable housing prices, this neighborhood promises great returns for real estate investors.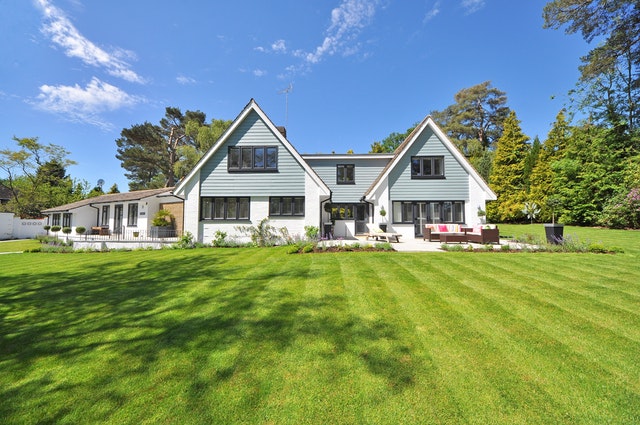 Other Neighborhoods in Virginia Beach
Bay Colony: Just a bike ride away from the ocean, Bay Colony is the perfect neighborhood for those who love living near the beach. The homes are found amidst winding streets. The neighborhood is also home to Princess Anne Country Club, a golf course that also has a pool, tennis courts, and dining options.

Chic's Beach: Chic's Beach, also known as Chesapeake Beach, is a community that is found right along the shore of Chesapeake Bay. There are not many tourists, but there are still many things to do, like enjoy beaches, seafood restaurants, and marinas. Lynnhaven Colony, Ocean Park, Marina Shores, Cape Story, and Ocean Lakes Drive are great surrounding areas and sub-neighborhoods.

Pungo: In the southeast corner of Virginia Beach, you'll find Pungo. This neighborhood is far from the city and just a short drive from Sandbridge Beach. It's also near Back Bay National Wildlife Refuge – which borders the Atlantic Ocean – where people living there can go to bike ride, hike or walk.


Christopher Farms: In southern Virginia Beach, between Holland Road and Princess Anne Road, you'll find Christopher Farms. This neighborhood has farmers markets, Landstown commons shopping center, and grocery stores.


Seatack: Seatack is located in Downtown Virginia Beach. Living in Downtown Virginia Beach means residents have everything they need within walking distance, including stores for shopping, entertainment options, restaurants and the beach. 


Little Neck: Little Neck is a great neighborhood for young adults and families. The most affordable homes in Little Neck can be found near Virginia Beach Boulevard, Kings Grant and Middle Plantation. In Little Neck, you can find Westin Tower, Town Center and Joint Expeditionary Base Little Creek-Fort Story.  


Asheville Park: Located in Southern Virginia Beach, this neighborhood is only a short drive away from Sandridge Beach where you can go hiking, kayaking, and fishing.


North End: If you want a relaxed neighborhood, North End is perfect for you. It goes from Atlantic Avenue north of 38th Street to Shore Drive, so you can enjoy walks along the boardwalk. Some residents choose to get a membership to the Marriott Beach Club, which among other things, offers high-rise rooftop restaurants.
Final Thoughts: Best Neighborhoods in Virginia Beach 
If you're considering investing in real estate, there are many reasons to choose Virginia Beach neighborhoods!
The best neighborhoods in Virginia Beach show a lot of promise right now or have a great potential for growth in the future.
The city of Virginia Beach is desirable to many because of its high quality of life and its affordable lifestyle. This has resulted in the growth of housing demand over the past few years. This means that Virginia Beach homes are likely to continue increasing in value, making it a great place for property investment.
We hope this article about the best neighborhoods in Virginia Beach to invest in was helpful!
If you want to invest in Virginia Beach properties, you should seek out the services of a reputable property management company. At Limehouse Property Management, we have a wealth of experience managing properties in Virginia Beach.
Our property management professionals offer services that help landlords and property investors maximize their returns. Get in touch with us today to find out how we can assist you in your investment journey.