The Ultimate Rent Ready Checklist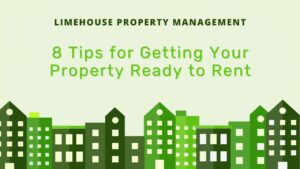 After a tenant leaves, it's imperative that you ready your property in anticipation of the next tenant. Getting your property rent-ready means ensuring that it's in its best condition for a new tenant to move in.
The sooner you can make your property ready to rent, the sooner you can get back to being cash flow positive. Remember, vacancies are costly, and every day your property remains empty is another day you're losing money.
In today's article, we'll walk you through a simple checklist to help you ensure that you don't miss out on any important items.
1. Get Your Property Thoroughly Cleaned
Even if you had great tenants that cared for the property, getting the property professionally cleaned is imperative. Starting every lease with a professionally cleaned property will help set high expectations for your tenant. They'll know that you care for your property and that you expect it to be kept and maintained at high standards.
And of course, if the tenant moves out without leaving it at the same standard they found it in when they first moved in, you may be able to use part of their deposit to pay for the cleaning costs.
While the entire home needs a thorough cleaning, ensure you pay special attention to walls, windows, carpets, and bathrooms. Professional cleaning services usually charge anywhere between $25 and $40 per hour.
2. Check that Everything is Functioning as it Should
Don't just sit back and assume that all features are still working properly after a tenant leaves. Take advantage of the empty property to go through everything.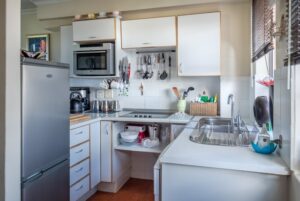 Are the windows and doors working as they should? Do they open and close smoothly? Ensure locks are working properly and replace any screens that may be broken.
Are the appliances you provided the tenant still working properly and efficiently? Spend some time inspecting them to ensure they're still in great working condition. If you come across any damage, have it fixed and then make the appropriate deduction from the tenant's security deposit.
You'll also want to double-check your property's safety features. Remember, the Virginia habitability laws require that you abide by certain minimum safety codes. Perform both an interior and exterior inspection of railings, entrances, structures, walkways, and appliances.
3. Make All the Necessary Replacements
Often, there are certain replacements that you'll need to make after a tenant moves out. And that can result from either negligent damage or normal wear and tear.
Examples of items that may require replacing after a tenant moves out include:
Batteries for smoke detectors and carbon monoxide alarms
Air filters for your heating and ventilating system
Burnt out bulbs
4. Re-Key the Property or Change the Locks
Landlords have a responsibility to ensure their tenants live in a safe home. The last thing you want is for someone else other than you and your tenant to have copies of the keys.
Luckily, re-keying and duplication of keys is relatively a simple process. There are a variety of systems that can help with this and are available at varying price points.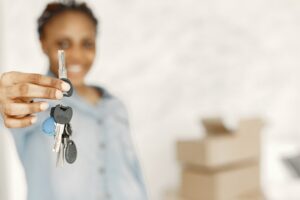 Make sure to keep a set of duplicate keys for yourself. This might come in handy in certain situations, such as when carrying out emergency repairs, routine inspections, or if your tenant locks themselves in or losses their key.
5. Give a Good First Impression
First impressions can make all the difference, especially when trying to find a replacement tenant. Your property's curb appeal is what prospects will see when they first visit your home. Especially if you're not able to inspect the home often, like for deployment reasons, you'll want it to be in the best condition when you leave.
If it looks appealing, they will be encouraged to look inside. If, however, it looks like a scene outta a horror movie, they will have little to no motivation to continue looking.
The following are some tips to help you maximize your property's curb appeal.
Add some front door décor
Clean your gutters
Makeover your mailbox
Make your front door pop
Take care of your lawn
Add some fresh greenery and flowers
6. Refresh with a Coat of Fresh Paint
Although this might not be necessary, a fresh coat of paint can go a long way in revitalizing the look and feel of any space. Old and faded paint will only scare away prospective tenants.
Luckily, paint is a relatively inexpensive upgrade. A can of paint only goes for about $20. Also, professional painting services cost an average of $500.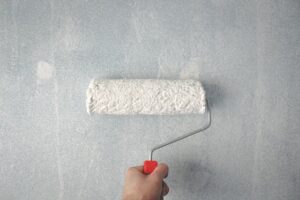 And it goes without saying that you should go for neutral paint colors. That's because these are more likely to appeal to a wider audience of potential tenants. Examples include gray, black, ivory, beige, and shades of white.
7. Inspect the Property for Mold
Mold can be a health hazard, particularly for people with lung illnesses, asthma, or allergies. And due to this, no tenant would want to risk their health by renting a home that has mold. As such, have the property inspected for the presence of mold.
Mold thrives in damp, humid, and wet conditions. The following are such areas.
Flooded cellars of basements
Underneath bathroom or kitchen sinks
Behind or underneath refrigerators
The area surrounding an air-conditioning unit
Around windows or wallboards that leak
8. Hire an Experienced Property Manager
If you're renting out your Virginia home for the first time, you may not know where to start. And in such a case, hiring a professional can come in handy. A professional property manager will know what exactly needs to be done to get your property ready to rent. After all, renting out properties is all they do day in and day out!
In addition to helping you get your property to rent-ready standards, a good manager will also help you in other aspects as well. Such as, marketing the property, screening applicants, and collecting rent, among other things.
Bottom Line
While getting a property rent ready isn't one of the easiest tasks, it's certainly worthwhile. A desirable property tends to attract a quality tenant, which may mean a good ROI for you.
For expert help in getting your Virginia home ready to rent, Limehouse Property Management can help. Our team of able property managers can help meet all your property management needs.