How to Rent Your Home When You Deploy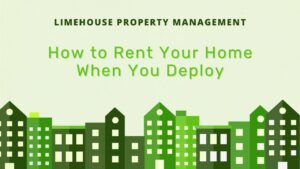 Have you considered renting out your home when you've been deployed? You can generate a passive income while serving your country by renting out your house. If you've been in the military for a while, you're probably used to moving around a lot.
For a homeowner who wants to keep their home while they're away, figuring out how you'll manage your property while they're gone is the biggest obstacle.
It isn't easy to be a homeowner and a soldier at the same time. When you're deployed, what happens to your house? Renting out your house can be a great solution to all your homeowning troubles.
Staying Reachable to Tenants
Make sure renters can contact you or a party responsible in the event of an emergency. Give prospective residents emergency contact details and the most up-to-date contact information for you while you're away. Usually, this is an email address.
If you've been deployed and want to keep a renter in your home for financial reasons, utilize these strategies to find the right renter for the appropriate price.
Filling your property with a paying tenant will help cover the expenditures of the home you're not occupying while you're away, whether you're lining up a renter before you're deployed or conducting the search from afar.
Hire a Property Manager
You can do almost anything from any place in today's digital world. However, with your potential deployment, it might be hard for a tenant to get in touch with you. From our experience, property issues might arise when you're gone that need immediate attention.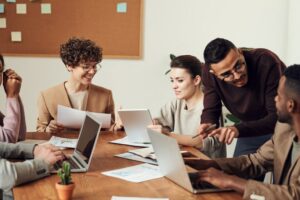 Consider the possibility of hiring a property manager. Property managers are professionals with the experience and expertise to handle the day-to-day operations of your property. Not only will they manage the property, but any problems your tenant has with the property.
Finding the Right Tenant Following Deployment
Finding a renter will be difficult if you've already been stationed. Fortunately, you can use these suggestions to fill the vacancy without sacrificing the quality of your tenant.
Consider asking trusted friends and family members if they know someone looking for a place to rent. Renting a property has a risk, and reducing that risk by contacting friends and family can help ensure that future tenants do not destroy your home.
Contact a property management company like Limehouse Property Management for assistance if you're concerned about the tenant screening procedure and don't know who to turn to. These service companies can assist you in renting out your house, screening potential tenants, and making the best choice for you.
When assessing renters, always do a background check and make sure you get permission beforehand. A credit report will reveal whether or not tenants are dependable in terms of paying their payments on time,
Make a Rent Decision
It's challenging to figure out how much to charge for rent. If you charge too little, you will lose money through maintenance and other recurrent expenses. And if you charge over the market rent? Your home is deserted.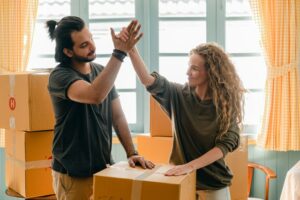 If you hire a property management company, they'll likely give you a ballpark figure for how much you may ask for your rental property. If you decide to go it alone, look on Craigslist to see what others in your region are charging for similar-sized spaces.
Understand Your Legal Rights and Obligations
A lease agreement is the most important document you need as you consider property leasing. Under no circumstances should you lease out your property without a lease agreement in place. You'd be opening yourself up for possible financial and legal pitfalls.
Your lease should touch on the following issues:
The duration of the lease agreement
The amount of security deposit; and associated conditions
Due date for rental payment and possible fines
Tenant responsibilities, including maintenance of the space, devices, and adherence to property rules
Terms of eviction
When deciding on a lease duration, take into account that short-term leases allow you to sell your home whenever you want, but a yearly lease is a more reliable alternative for individuals looking to invest in the property for the long term.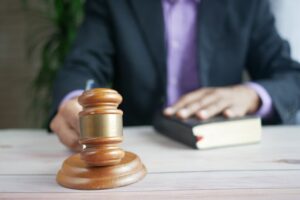 In any case, have an experienced property professional review the contract to confirm you've included all of the key requirements and learn about tenants and landlord obligations in your state. Knowing your state's laws, rules, and regulations is critical when looking into how to rent your home.
Document Your Rental and Protect Their Security Deposit.
Once you've chosen a tenant, this is a modest but crucial step. Put the security deposit refund in a separate account where it'll be safe because you'll owe it to your tenant at the end of the lease.
You may need to spend some of it on repairs, but you'll need it right away. You'll have a legal deadline set by your state, but it's usually 30 days to complete the repairs and give proof of how the funds were spent.
Take photos of the state of your rental home before the renter moves in while we're on the subject of paperwork. When the lease is up, you'll want to be able to show that any damage to the property was not present previously.
Bottom Line
Limehouse Property Management is a Coastal Virginia-based property management company. We also know Virginia's real estate laws inside and out. We'll make sure you're following all of the housing laws.
Furthermore, we are committed to maintaining our high customer service standards. We are quick to respond and always willing to talk freely and honestly. Our clients are important to us, and we strive to develop long-term relationships with them.
Call us at (757) 986-0526 or go to our Limehouse Property Management website to get all your required information.