How to Attract Long-Term Tenants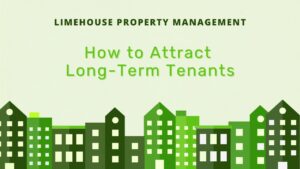 After optimum occupancy rate, it is important for property owners to ensure that they are leasing their properties to long-term tenants guaranteeing a steady income long into the future. Especially if you're renting your house out because of deployment or something similar, you'll want quality tenants you can trust for the long-term.
Some of the reasons why as an investor you would look to attract long-term tenants include steady cash inflow, saving money by cutting down marketing costs and repairs when tenants move out, and building reputable relationships as a landlord. These are enticing advantages that prove ideal to many investors.
To ensure that you are attracting long-term tenants, implement the following:
Market Your Property Constantly
Your clients need to know that you have a product that they are looking for. Engage in marketing strategies that speak to your target audience and explore new techniques.
These include property listings, billboards, social media marketing, flyers, community board postings, and digital marketing techniques. Always ensure to abide by the laws governing this process in your area.
As good practice, ensure that the property is well presented to clients in quality photos and videos. Investing in 3D tours of your property will also ensure that potential clients will have a closer view of what your property looks like.
When they are adequately informed, tenants are more likely to make a final decision since they have all the facts with them.
Improve Your Property
Value addition is always certain to result in good returns. Upgrade your property by investing in renovation projects that address loopholes in your property. Look into aspects such as drainage, lighting, piping, and even facelifts should you have had your property age over time.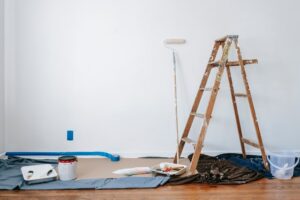 This requires a sizable capital injection and thus should be seen as an investment in itself. Involve the right professionals such as designers, plumbers, and electricians in your project to ensure that your investment is being fully utilized.
Tenants are generally attracted to spaces that offer more than the competition is giving. This is an investor's opportunity to look into new market trends for incorporation and modernizing their offering.
Undertake Thorough Tenant Screening
Before leasing your property to a potential tenant, involve capacitated property management firms that will undertake the required background checks to ensure that you are bringing in the ideal tenant.
Additionally, this is a risk-averse process that will protect your investment in the long-term. Some of the key items to consider during tenant screening include:
1. Credit Score
This will inform the landlord of the tenant's ability to manage their finances. High credit scores indicate good credit behavior and thus stable finance management.
On the other hand, low credit scores raise concern with the landlord as it signals financial irresponsibility on the tenant's end and will thus prove likely to cause problems with rental payments.
2. Income Level
A tenant's income will signal their ability to stay on top of their rent payments in the long-term. A steady source of income will also prove ideal as this will assure the landlord that they will regularly receive their pay.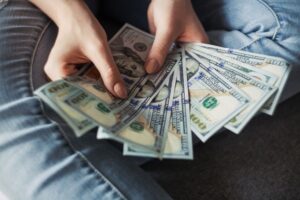 To analyze this information, request for the tenants' bank statements, W-2s, or pay stubs.
3. Criminal Records
You do not want to host a criminal on your property. This not only signals insecurity of your investment, but also risks the lives of other tenants. Screening to find out an individual's criminal past reveals need-to-know information for the landlord.
4. Rental History
Some tenants look for new properties because of bad rapport with their former landlord because of poor rent payment habits. With this in mind, ensure to have a referral requirement to learn more about the tenant from another landlord's perspective.
Be an Excellent Landlord
To retain long-term tenants, you also have a role to play as the landlord. Find ways to make their stay with you enjoyable and worth their while.
When working with tenants that are new in the area, try to provide as much information as possible for them such as transport systems in the area, and store locations, and if they are open to it, introduce them to their neighbors. Also, ensure that they move into a neat and tidy apartment with everything in order and ready for occupation.
Ensure That the Property is Well-Maintained
A well-maintained property ensures that the tenant does not have any complaints and that they have a worry-free stay. Respond to repair needs as soon as they arise and invest in quality replacements where need be to avoid future recurrence.
As an investor, you can include periodic property inspections and incorporate preventive maintenance to catch problems before they become larger. You should also make sure the property is rent-ready before finding a tenant.
Improve the Property's Security
Tenants need to be assured of their safety and that of their property. Missing this is often a deal-breaker for most tenants.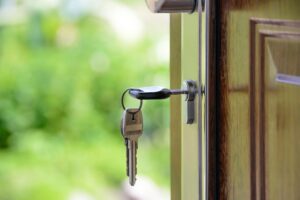 Invest in modern security systems such as CCTV surveillance, alarm systems, motion detection lighting, smoke detectors, proper fencing, limited access to the property, and around-the-clock security personnel on the property. With this, the tenants will feel secure and thus stay on your property in the long-term.
Work with a Reputable Property Management Team
Property Management firms do the heavy lifting regarding your property management to give you time to focus on other aspects of your life and identify ways to grow your investments. Reputable firms will ensure that they cover the full length of the process from seeking tenants to evictions if necessary.
Their expertise and knowledge regarding real estate are invaluable, especially when as an investor you are not well-versed in the industry trades. They will be involved in various processes across the chain including tenant screening, rent collection, and handling maintenance.
Virginia Beach Property Management Services
Implementing the above propositions can seem to be an uphill task for you as a landlord or property investor. Virginia Beach rental home investors and landlords have us to the rescue.
Limehouse Property Management offers a wide array of services including property marketing, tenant screening, rent collection, maintenance, property inspections, and financial reporting. Our goal is to help you succeed and get consistent results through our flexible property management solutions that are designed to meet your specific needs.
Call us today for a free rent analysis!