6 Best Renovations for Your Rental Property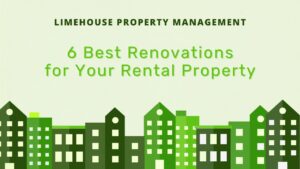 Making rental property improvements may mean shelling out money, but as a landlord, improving your property means increase its value. This leads to high and consistent earnings.
If you never do renovations, you can expect more vacancies.
Also, having an attractive and upgraded rental unit will gain the loyalty of your renters. They'll want to renew their leases, rather than break them.
In this post, we are going over the best renovations you can do for your rental property.
Renovations that Add Value
There are many property updates that you can consider. Some are small and inexpensive, while others are costly and time-consuming. Both can be important!
Let's look at some renovations you can do in your rental home:
1. The Kitchen
Since residents tend to use the kitchen a lot, you must focus on providing functional appliances. Make sure the appliances look good together so that the kitchen looks appealing.
Also, while you don't have to spend a bunch of money on high-end appliances, you want to choose ones that are of quality. You don't want appliances that will constantly be needing repairs.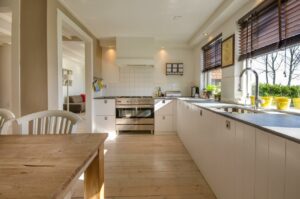 Here are some other ideas of what you can do in your kitchen to elevate its look and make your renters happy:
Modernize your cabinets by sanding, repainting, or adding in new hardware, rather than splurging on a new cabinet set.
Set aside money to invest in new countertops and pick high-quality ones, such as granite countertops, which create a sophisticated look.
Spend on affordable upgrades such as faucets, backsplashes, and other low-maintenance features that make cleaning easy for the residents.
2. The Bathroom
Another key area in the house is the bathroom. So, focus on doing a remodeling project to widen the space.
Consider easy improvements, such as replacing the toilet or toilet seat, adding shower heads, and changing the faucet and cabinet details.
For small bathrooms, you want to do everything you can to build storage areas. Tenants are impressed with large bathroom spaces that have a lot of storage options.
You can also upgrade the bathrooms by:
Opting for a sliding door, pocket door, or barn door to further conserve space.
Removing the bathtub and providing a walk-in shower instead.
Installing shelves for more storage.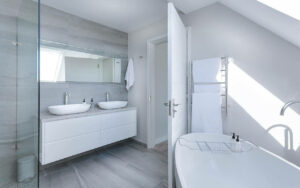 3. Curb Appeal
As much as you want to focus your effort into your rental's interior spaces since renters stay inside most of the time, you can't discount the marketing power of property exteriors.
You can create a favorable impression if your landscape is excellent.
You can catch the eye of prospects passing by your property by:
Taking time to cultivate a tiny garden.
Repainting the front door or the whole exterior.
Taking time to trim overgrown branches and hedges.
Positioning planters in front of your property.
Creating a brick-laden paveway.
Doing these things will make your property more attractive to prospective tenants.
4. New Floors
Floor replacement is another crucial improvement to do.
Consider hardwood floors as they are modern and appealing, and don't require much maintenance.
Stay away from carpets as they need a lot of maintenance and often smell bad when not maintained regularly.
If you have other rental renovations being done or it's a multi-renovation project, it's best to replace the flooring last. Doing so ensures that all the dirt and dust will be swept away and your flooring will remain pristine.
But for the kitchen area, you should do the floors and then install the appliances.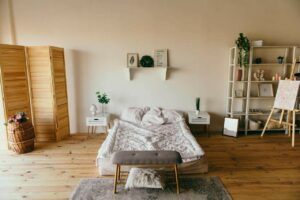 5. Paint and Easy Updates
Another low-cost renovation tip you can try that has a great effect on your rental unit is coating your property with paint. It's advisable to use neutral tones so your walls don't clash with the renter's furnishing colors.
On the other hand, you can also allow your tenant to decide the paint colors to evoke a sense of home. If you're not open to letting them repaint the whole unit, you can allow an accent wall.
Other minor and affordable updates are providing light fixtures, changing the cabinet's hardware, replacing doorknobs, and adding blinds.
6. Amenities
Prioritize repairs over replacement. It's more inexpensive and ensures that you maximize the value of your home items.
Here are amenities that rank high on renters' lists:
Storage space: Functionality is essential so adding this ensures your tenants have areas to keep their possessions.
Air conditioning: Centralized cooling is vital, especially when your location has humid seasons, or the heat is unbearable during summertime.
Dishwasher: Convenience is what you should deliver to your tenants, so having this can be a huge point for you. Just make sure its finish matches with your other kitchen appliances.
Off-street parking: Tenants who commute to work using their personal vehicles will look for rentals with a garage or parking spots to protect their cars.
Outdoor areas: Tenants appreciate patios and balconies since they can be used as gathering spaces for families and friends.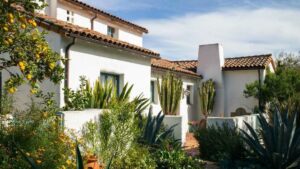 Bottom Line
So, is doing a property renovation rewarding? Yes!
While you may spend a lot of money on new appliances, or changing the flooring, it's worth it in the long run. A renovated home will get rented out more quickly, and will encourage tenants to stay long-term.
It's worthwhile to consider investing in upgrades to protect and maximize your rental income.
Here are some reasons to renovate your rental property in Virginia Beach:
Stand out from other rental properties in your area.
Increase energy efficiency inside your property.
Raise the property value.
Ensure renter satisfaction with the new quality items on your property, leading to more lease renewals.
Maximize tax deductions by subtracting for renovation costs.
Set aside money to invest in these property improvements, and you can enjoy the benefits that come along with your decision.
If you're looking to hire a property manager to provide a wide range of property management services, contact Limehouse Property Management today!