How to Write a Good Property Listing?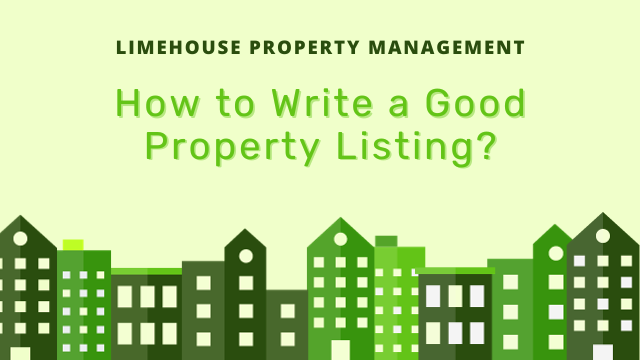 Creating a good property listing involves careful time and consideration. It's about more than just showcasing the basic details of your property, rather it's about telling a captivating story that resonates with potential renters. It's also about creating a depiction of the potential lifestyle in that area.
In this guide, we will take you through the key elements of writing a good property listing. We will cover everything from crafting an attention-grabbing headline to providing all the necessary details.
Here are tips that can help you create property listings that stand out and facilitate a smooth and successful real estate transaction:
Captivate with Your Opening Statements 
The opening statement sets the stage for the property that could be someone's dream home. In those initial seconds, readers decide whether to look deeper into your listing or not. These tips ensure a strong first impression:
Use words that create images and emotions. For instance, instead of saying, "This is a spacious three-bedroom house," you could say, "Step into a world of space and elegance in this charming three-bedroom residence."

Connect with their feelings. Whether it's the sense of security in a family home or the excitement of an urban lifestyle, you should appeal to their emotions. For example, "Experience the warmth of this cozy suburban haven."

Highlight the property's standout features right from the beginning. To list some features of your property, you could say "Wake up to breathtaking mountain vistas from your bedroom window."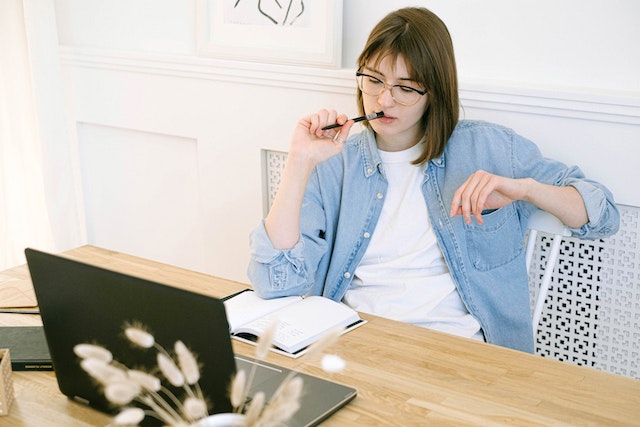 Craft Attention-Grabbing Headlines
An effective real estate headline sparks interest and hints at the property's unique selling points. It should be clear, concise and persuasive, setting the stage for the rest of the listing description. 
Here are some tips to follow:
Specificity is key. Instead of a generic headline like "Charming Family Home," try "Cozy Craftsman Cottage with a White Picket Fence." Specific details grab attention and help potential renters visualize the property.

Identify the property's most appealing features and lead with them. Whether it's a stunning view, a

modern kitchen

or a spacious backyard, make sure those features shine in your headline.

Use emotionally-charged words. Consider words like "serene," "luxurious," "captivating," or "stunning" to evoke feelings.

If the property's location is a strong selling point, incorporate it into the headline. "Luxury Living in the Heart of Downtown" is more compelling than a generic headline.
Be Clear and Concise
Precise and descriptive language is the basis of an effective listing description. It bridges the property's physical attributes and the reader's imagination, allowing potential renters to envision themselves in the space.
Using precise language means going beyond the basics. You can start by describing the property's curb appeal, drawing readers in. Then, highlight unique features and create a sense of flow using transitions.
Showcase Unique Features Strategically 
Start your description by showcasing the property's unique selling points. These could be architectural details, stunning views, custom upgrades or any feature that sets the property apart from others in the area. 
If your property is in a family-friendly neighborhood, emphasize the nearby parks and the schools.  If your property is in the downtown area, highlight the proximity to downtown and trendy spots. If your property is in a quieter area, mention the peacefulness and nearby amenities like golf courses or walking trails.
By strategically emphasizing the aspects that resonate most with your target renters, you can create a stronger emotional connection and increase their likelihood of further exploring the property.
Balance Detail with Brevity in Real Estate Ads 
It's crucial to keep the description of your property concise and engaging along with providing potential tenants with appropriate information. 
You should focus on what matters most as certain information is non-negotiable in a real estate listing. For instance, you can include the property's address, square footage, listing price, number of bedrooms and bathrooms. These details are often the first things potential renters look for when evaluating a property.
Maintain a Positive Tone
Renters are drawn to listings that radiate positivity and optimism. Focus on the property's strengths and lifestyle rather than dwelling on shortcomings by turning perceived flaws into selling points.
Even if a property has limitations, reposition them as features. For example, a small yard can be described as low-maintenance, perfect for those who prefer minimal outdoor upkeep. A cozy kitchen can become an intimate and efficient cooking space.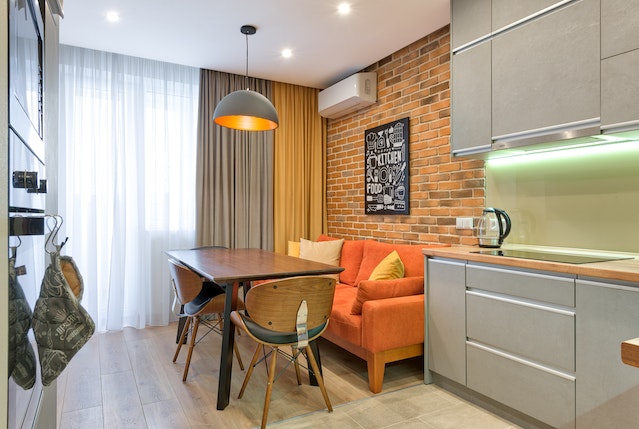 Boost Interest with Promotions
Incorporating special offers or promotions is another way to boost interest in your real estate listings. These can create added value for potential tenants and set your listing apart. Consider offering a home warranty, covering part of the closing costs or being flexible with the closing date.
For Example:
"Enjoy peace of mind with a one-year

home warranty

, covering major systems and appliances."

"Seller offers $5,000 towards closing costs, making homeownership more attainable."

"Choose your closing date to suit your timeline and transition seamlessly into your new home."
Thorough Proofread for Perfection
Proofreading is an essential step in ensuring the quality of your real estate listings. Errors in grammar, spelling or punctuation can detract from the professionalism of your listing and deter potential renters. You should take the time to review and refine your description before posting.
Encourage Readers to Take the Next Step
End your description with an invitation for readers to take the next step. Use persuasive language to encourage them to explore the property and express interest.  
Also, by advertising your property, you can increase exposure, ultimately boosting interest in your property. Make sure to include your contact information so that the potential tenants can easily reach out to you.
Last Words
Crafting a compelling property listing is an art that can significantly impact the success of your real estate endeavors. Following the guidelines and strategies outlined in this guide, you can create property listings that capture attention, highlight unique features, ultimately leading to successful transactions. 
To  transform your listings into compelling invitations for potential tenants to take action and explore your properties, contact Limehouse Property Management today!