Quick Guide to Effective Tenant Screening in Virginia Beach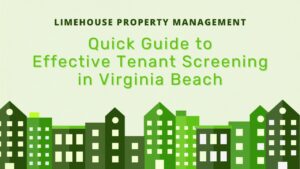 Having a high-quality tenant living in your rental property is crucial. You want to have a tenant who can care for your property and pay their rent on time. But how do you find such a tenant?
The only way to find a "fit" tenant is to carry out a tenant screening procedure.
Tenant screening is crucial for a wide range of reasons:
It helps avoid renting to a problem tenant and needing to go through the eviction process. Evictions are time-consuming, costly and complex.
Tenant screening might help in preventing property damage. You might have to constantly do repairs if your tenant doesn't take good care of your property.
Screening tenants can also assist you in avoiding rental fraud. You should be cognizant of scams that tenants may employ to commit fraud.
As you can see, screening tenants is extremely important. The time and effort required to preserve your assets and avert legal action are well worth it.
To find the best tenants, here is what you should be doing during the screening process:
Pre-screening
Calling for a rental application
Contacting former employers
Reaching out to past landlords
Conducting credit and background checks
Accepting or disapproving the tenant's application
In this post, we are going over the a quick guide to effective tenant screening.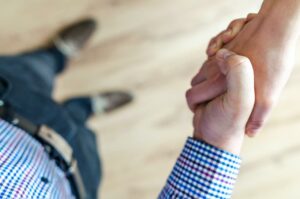 1. Request a Formal Rental Application, Background Check and Credit Report Request.
When you have a pool of prospective tenants, you should request a formal rental application from each of them.
The application is the only way to get the tenant's fundamental details. In the application, here is what you should be asking for:
The prospect's contact information
Their current address
Their current landlord's name and contact information
Their rental history, including where they've lived and who their landlords were
Their current and past employers, along with their contact information
Authorization to conduct credit and background checks
With this information, you can start the next steps of the process: reaching out to references and completing the credit, income and background check.
You want to accept tenants who have good credit scores and who make a good income, and tenants who don't have a criminal background. You also want to accept those whose past landlords speak highly of them.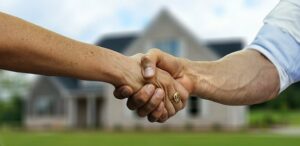 2. Take Initiative and Apply Consistency.
Consistency is necessary to avoid forgetting important facts about a possible tenant. If a prospective tenant refuses to participate in a phase of your screening process, you shouldn't move forward with them.
By guaranteeing that you treat every renter applicant fairly, consistency may also prevent you from infringing the Fair Housing regulations. Renters are protected from unequal treatment by fair housing rules, so requesting a criminal record check for one applicant but not another may be seen as unfairness and even discrimination.
3. Observe the Fair Housing Laws.
To run a reputable real estate operation, you must follow all relevant housing laws. This holds true for local, state, and federal laws and regulations.
It can be costly for landlords, even those with the best of intentions, to defend themselves against Fair Housing Act claims.
In Virginia, the Fair Housing Act forbids tenant selection and refusal based on the following protected classifications:
Race
Color
Religion
National origin
Sex
Elderliness
Familial status
Disability
Source of funds
Sexual orientation
Gender identity
Military status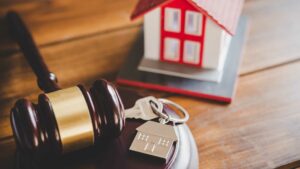 Again, throughout the tenant screening process, all applications must be treated to the same requirements. For instance, you shouldn't change your income requirements based on who is applying.
If a candidate with a disability requests accommodations, you must agree to them if they are practical. A tenancy cannot be revoked for any arbitrary reasons due to the above-protected classes once the lease has been fulfilled.
The best way to follow fair housing laws is to avoid all forms of prejudice.
4. Select or Deny Prospective Tenants.
Once you screen all your prospects, the next step is to choose the one you want. For the tenant you decide to accept, you can send them an email or call them to let them know they've been selected and to plan when and where they will sign the lease.
For the tenants you will not be accepting, you should deny them in writing so that you have proof of how you rejected them.
Remember that you cannot decline a tenant based on any of the protected classes, but you can decline a tenant based on their rental, criminal, credit or income history.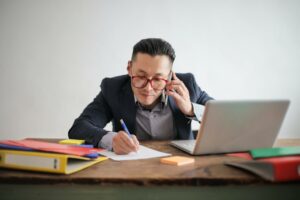 Closing Thoughts
The tenants in your property can impact the success of your investment. To protect your Virginia Beach investment property, be sure to have a solid tenant screening process.
As mentioned, it's crucial is to understand the local, state, or federal changes to housing laws. The best course of action for any property owner would be to work with a professional Virginia Beach property management company, like Limehouse Property Management.
Our property managers are experts on Virginia Housing Law. When working with Limehouse Property Management, you can have peace of mind as we will find you the best tenants for your Virginia Beach rentals.
Contact us today!