7 Best Practices: Plumbing for Property Managers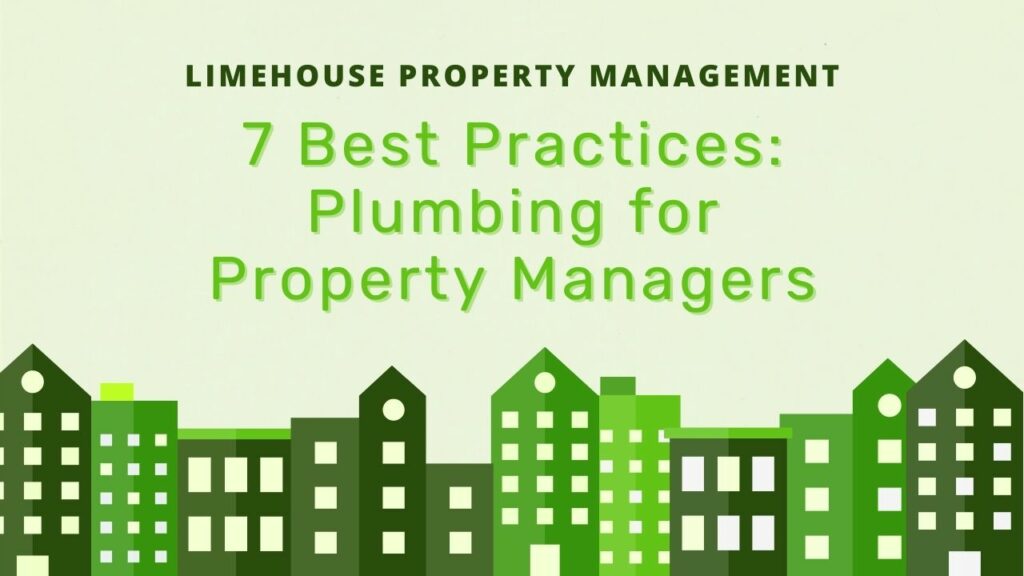 Although they are less common than other types of property damage, plumbing problems can become very costly for property managers. Repairing or replacing broken pipes and water fixtures after they break is expensive. The more proactive you can be as a landlord, the less expensive it will be in the long run.
Let's review the seven best practices of plumbing for property managers.
1. Regular Inspections of Plumbing
One of the best things a property manager can do to lessen the odds of having issues with the plumbing is to have regularly scheduled inspections of all plumbing systems. It is advisable to write it into your standard operating procedures. You can determine the interval. Make it every year when there is a lease turnover. Alternatively, it can be every two years when you schedule maintenance in the tenant's space.
In any case, performing regular inspections of the plumbing system can help you pinpoint problems before they become big problems. You can use a handy plumbing checklist for property managers to make sure that you address all potential plumbing issues.
2. Fixing Plumbing Issues Immediately
This best practice should go without saying, BUT…
If a tenant reports an issue, fix it as quickly as possible. While some problems may need to be fixed by a professional plumber, your maintenance staff can fix many common plumbing issues without calling for outside help.
If any crucial or complex plumbing issues arise for your maintenance staff, calling a plumber instantly can help that problem stay relatively small. It is valuable to make sure that your tenants know to call you IMMEDIATELY if there is an issue – you can even add such a clause to your rental agreement.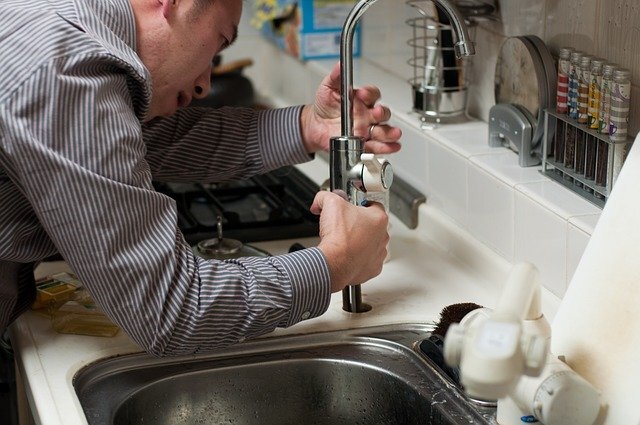 3. Active Drain Cleaning – Clear Blocked Drains 
Blocked drains are probably one of your most common maintenance calls. As a property manager, you need to have a readily available inventory of tools you can use to unclog drains. Many maintenance crews have specific enzymes or chemicals they use, recommended by their favorite plumbing company.
In your list of "what to do when" for cleaning out drains, have a specific set of steps to take. That will include calling a local drain cleaning plumber at some point.
4. Working With Tenants to Spot Issues
Many property managers make it a requirement that tenants must report any maintenance issues immediately. They include this in their lease agreements. Nevertheless, there still may be times that tenants who are busy or distracted will wait days or even weeks before mentioning that their sink is clogged.
Encourage your tenants to call about any signs of plumbing problems that they may spot. Any tenant in a multi-unit building should alert their landlord if they notice water on the floor or leaking from a ceiling.
Another area to work with tenants is in fixing issues themselves. While there are competent do-it-yourselfers out there, you DO NOT want anyone touching your plumbing systems except for your maintenance crew and your preferred plumber.
If you ever see anyone walking into their apartment with tools, you may want to know what they intend to do with them. Someone who means well can turn a simple problem into a complex one that will incur expenses.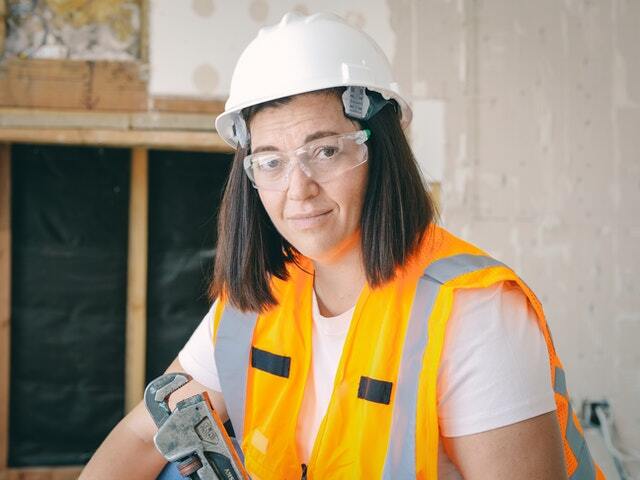 5. Beware of Frozen Pipes
Not everyone gets to live in tropical climates like sunny Florida. For those in the northern United States, a frozen pipe becomes an expectation as we approach winter.
Turning Off Outdoor Water Supplies: Frozen pipes are a small nightmare to fix for a property manager. They can create havoc in an entire building by one person's negligence.
Write your standard operating procedures: Fix a date early enough to review every spot where there MIGHT be an exposed pipe and have it scheduled for maintenance. Go around and turn off the water and drain the pipes well before winter starts. Many property managers will perform this after summer to ensure they do it.
Tenants Maintain Adequate Heat: There should be a clause in your agreement to ensure tenants do not allow their apartment or office to get below 65 degrees during winter. Yes, they may want to save on heating while they are not home – but if the agreement says tenants are liable for damages, they won't take that chance of a frozen, burst pipe. Tenants leaving their heat off can be one of the biggest issues with frozen pipes. Additionally, if the tenant is away, you may not find out about it until they get back when it is a much bigger issue.
Checking and Insulating Other Pipes: If the pipes are in an uninsulated area of the property but must have water flowing, you can ensure that the water is running a little or get adequate insulation for your pipes. Ask your local plumber for guidance following changes in the climate. Remember that no amount of insulation will help if it gets cold enough. You should also have your property management 
staff write up a list of potential problem areas you can specifically address if severe cold snaps.
6. Finding a Reliable Plumbing Company – Long Term Relationships
Creating and maintaining a good relationship with a local plumbing company is one of our best plumbing practices for property managers. You need a plumbing company that will come running when you call so that you can quickly and easily fix any issues, knowing that you will reward them.
We recommended that you practice this for every vendor you have. Reliable help can be incredibly tough to find. However,  partnering with a great plumbing company can make it more likely to have a quick solution if any issues arise.
7. Be Ready for Water Damage
Depending on the size of your building, this may not be so applicable. However, statistics show that about 14,000 people will deal with a water damage emergency at work or home every day.
While you may never have to deal with a water damage emergency, prepare for it before it happens. You can write into your staff operating handbooks who they should call.
Most water damage restoration companies operate 24/7 and handle emergencies as well. Many, if not all, will deal with the insurance claims for you. So yes, a water damage emergency is a lot of work, stress and pressure – but by finding a good water damage restoration partner BEFORE you have an emergency, you can save yourself a lot of stress.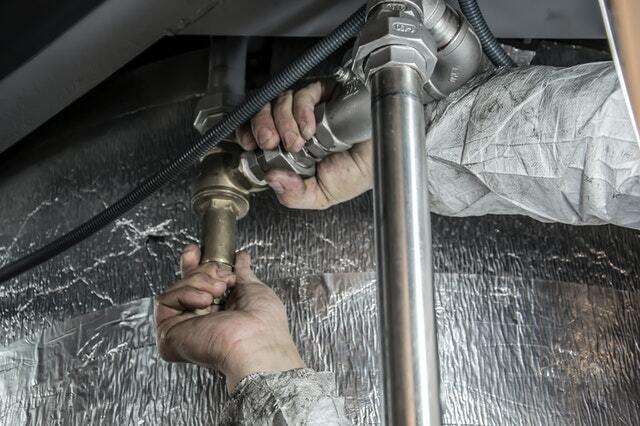 BONUS! Replace Toilets for Lower Water Consumption
Some property managers pay for all water and sewer; others may be self-metered. But if you pay for water or sewer for your building or an entire complex, swapping out older toilets for newer, more efficient toilets can help lower costs.
Let's say you have a complex with 500 toilets, and you can switch each one to use a more efficient toilet. Doing so can save thousands of gallons of water. Additionally, some services specialize in high-volume toilet replacement projects.
Best Practices for Plumbing for Property Managers
There you have it; 7 best practices for property managers and plumbing. You should tweak this list and make it your own. Let it make the most sense for your property management company and your situation.