Virginia Beach Property Management Solutions
Virginia Beach is a vibrant destination on the Atlantic's Chesapeake Bay. With a local population of around half a million residents, the city is best associated with its many miles of stunning coastland and its numerous military installations. Over the past several decades, Virginia Beach has evolved to become one of the most popular tourist spots in the nation, and modern Virginia Beach is covered with restaurants, recreational spots, and entertainment venues that truly run the gamut.
Exploring the Cityscape of Virginia Beach
In spite of its large size, Virginia Beach lacks the urban environment found in many large cities. Instead, most of this beachfront community is largely suburban. The city is officially broken into seven distinct boroughs, including Bayside, Lynnhaven, and Princess Anne. Within these boroughs sit a number of different neighborhoods. A few of these include Chick's Beach, Pembroke Manor, and Sandbridge.
Of course, no conversation about Virginia Beach would be compete without mentioning NAS Oceana and Training Support Center Hampton Roads (FTC Dam Neck), as well as Fort Story, the Joint Expeditionary Base. Together, these bases serve as home for thousands of active servicemen and women, along with their families.
Rental Homes in Virginia Beach
Virginia Beach's population continues to grow, thanks to the strong local economy, beautiful landscape, and wide assortment of local amenities. Virginia Beach rentals are a popular investment option for local real estate buyers, with strong housing demand creating a favorable landscape for property owners.
Of course, simply owning a rental property in Virginia Beach isn't enough to guarantee longterm results. Most homeowners ultimately find their able to get better results by working with a Virginia Beach property management team.
Choose the Right Virginia Beach Property Management Partner
At Limehouse Property Management, we partner with rental homeowners across Coastal Virginia. Our team of seasoned local experts handles all of your home's needs, from finding qualified tenants and marketing your home to handling repair requests, billing, and more. Speak to a member of our management team today to learn how we can help keep your property's needs in check: (757) 986-0526
We provide full service management solutions for your Virginia rental home.
Why Choose Limehouse Property Management?
Partner with a team that puts your needs first
We Know Virginia Housing Law Inside & Out
If you ignore one of the many fair housing regulations or insurance requirements for your property, you could find yourself in serious trouble. Breathe easier with the Limehouse Property Management team working to keep you compliant.
Powerful Technology Keeps Us Connected
We use innovative technology solutions like digital property listings and online rent payment & repair requests. These tools are not only convenient for our tenants and clients, but they help us stay efficient and get your concerns resolved faster.
Our Team Is Trustworthy and Competent
Choosing a property manager to handle your real estate investment is no small decision. At Limehouse Property Management, we're committed to earning your trust and keeping it. We always prioritize transparency with our clients.
No Other Team Knows Coastal Virginia Better
When it comes to the local rental market, you won't find a more knowledgeable, experienced team. We know how to get you great results and we never stop working to deliver on our commitments to you.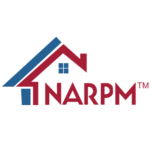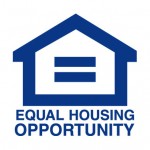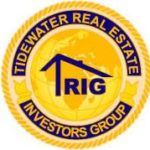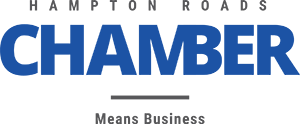 "We have been using Limehouse Property Management for 3 years. Jason and his team are knowledgeable and all around easy to work with. If you are looking for a great local property management company or to buy, sell, or rent, look no further. You will not be disappointed!"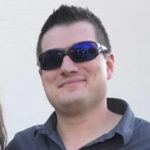 — Aaron Gray
"Jason is bright and responsive. He approaches situations the same way I would so it's not like having a different person handling my business; it's someone else doing the same way I would. That is a great gift."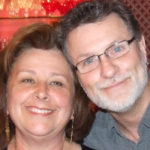 — Harvey Woods,
"Great people!!! They take care of everything I need. Really take the worry away from me."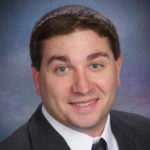 — Mike Edwards
"Jason is a class act all the way. He is someone I would happily do business with. You will be impressed with his level of knowledge of our industry, his level of professionalism and his service to his clients. Highly respected and recommended."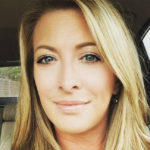 — Kisha Prisinzano
1
Determine the rental value of your home.
2
Find out how we can help you boost profits.
3
Learn whether your property is a fit for our portfolio.
Coastal Virginia's Local Property Management Experts
From Virginia Beach to Chesapeake, we have you covered.
If you own Coastal Virginia rental homes, finding a property manager who will keep your investment performing optimally is no small feat. Plenty of management teams make big promises about helping you to succeed, but few have the knowhow and training necessary to get you consistent results. At Limehouse Property Management, we aim to change all of that. Our flexible management solutions are designed with your needs in mind.
We provide property management in Virginia Beach, Chesapeake, and Norfolk, as well as the surrounding communities. Our team of experienced real estate experts has seen and handled it all, and we can appropriately address your biggest concerns. Whether you own one rental home and are tired of managing things solo or you need a partner for a large portfolio, we are ready to help you realize your full earning potential.
Share Your Property Needs with Us
Learn more about our management approach today
Our team will be happy to answer your questions & get you started: (757) 986-0526