Let Us Manage Your  Chesapeake Rental Property
Are you looking to hire a property manager in Chesapeake, Va?
If you are, then consider Limehouse Property Management!
Based in Virginia Beach, Limehouse Property Management has in-depth local expertise and is led by knowledgeable professionals. We're always available to provide our superb property management services, from marketing your Chesapeake rental home, properly screening your tenants, to taking charge of the maintenance and repair of your rental unit.
Limehouse Property Management offers affordable property management solutions. You can trust that we deliver when it comes to setting up efficient management systems, performing frequent property inspections, and collecting rent on time, every time. We also use advanced technology to make your rental operation run as smoothly as possible!
We offer excellent property management plans from our Leasing Only Plan, our popular Limehouse Plan, and the Platinum Plan. We cover rental analysis, advertising, complete tenant screening, lease preparation, and move-in inspections with documentation.
We also offer an additional Home Protection Package where you can benefit from quarterly inspections, eviction protection, tenant guarantee, and a quarterly replacement of HVAC filters. For another optional add-on, you can also get professional photos and videos for a reasonable fee. Our plans are designed to provide different benefits depending on the needs of your Chesapeake rental home!
Our company is associated with the National Association of Rental Property Managers (NARPM). We're always updated with housing regulations and prioritize compliance with property laws.
Discover Our Property Management Services
We provide full service property management services for your Chesapeake, Virginia rental home.
About Chesapeake, Virginia


Chesapeake is considered to be the second-most populous city in Virginia. Residents of this city enjoy settling here for its high employment rate, climate, excellent schools, and outdoor recreation options. It provides a tranquil environment, making it appealing for families who are raising kids. Its natural surroundings offer scenic views that everyone can enjoy!
Here are interesting places to see in Chesapeake, Virginia:
Chesapeake Arboretum
Great Dismal Swamp National Wildlife Refuge
Dismal Swamp State Park
Northwest River Park
Dismal Swamp Canal
Lake Drummond
Chesapeake City Park
Oak Grove Lake Park
Chesapeake Planetarium
Chesapeake Bay Bridge Tunnel
Source: Wikipedia
Why Choose Limehouse Property Management?
Partner with a Virginia Beach property management company that puts your needs first
We Know Virginia Housing Law Inside & Out
If you ignore one of the many fair housing regulations or insurance requirements for your Virginia Beach investment property, you could find yourself in serious trouble. Breathe easier when working with the local property managers at Limehouse Property Management. Our team will work to keep you in legal compliance.
Powerful Technology Keeps Us Connected
Limehouse Property Management services use innovative technology solutions like digital rental property listings and online payment & repair requests. These tools are not only convenient for our renters and clients, but they help us stay efficient and get your concerns resolved faster.
Our Team Is Trustworthy and Competent
Choosing a Virginia Beach property management team to handle your real estate investment is no small decision. At Limehouse Property Management, our rental property managers are committed to earning your trust and keeping it. We always prioritize transparency with our clients.
No Other Team Knows Coastal Virginia Better
When it comes to the local rental market, you won't find a more knowledgeable, experienced property management firm. At Limehouse Property Management, we know how to get you great results and we never stop working to deliver on our commitments to you.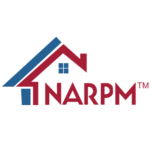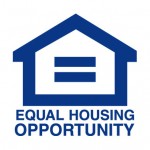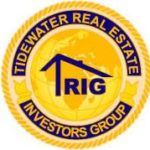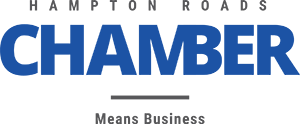 "We have been using Limehouse Property Management for 3 years. Jason and his team are knowledgeable and all around easy to work with. If you are looking for a great local property management company or to buy, sell, or rent, look no further. You will not be disappointed!"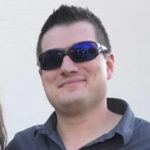 — Aaron Gray
"Jason is bright and responsive. He approaches situations the same way I would so it's not like having a different person handling my business; it's someone else doing the same way I would. That is a great gift."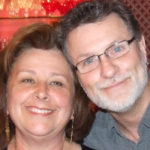 — Harvey Woods,
"Great people!!! They take care of everything I need. Really take the worry away from me."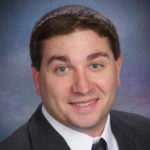 — Mike Edwards
"Jason is a class act all the way. He is someone I would happily do business with. You will be impressed with his level of knowledge of our industry, his level of professionalism and his service to his clients. Highly respected and recommended."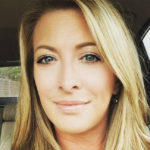 — Kisha Prisinzano
1
Determine the rental value of your home.
2
Find out how we can help you boost profits.
3
Learn whether your property is a fit for our portfolio.
Coastal Virginia's Local Property Management Experts
From Virginia Beach to Chesapeake, we have you covered.
If you own Coastal Virginia rental homes, finding a property manager who will keep your real estate investment performing optimally is no small feat. Plenty of property management teams make big promises about helping you to succeed, but few have the knowhow and training necessary to get you consistent results. At Limehouse Property Management, our property management company aims to change all of that. Our flexible property management solutions are designed with your needs in mind.
We provide property management in Virginia Beach, Chesapeake, and Norfolk, as well as the surrounding communities. Our team of experienced real estate experts has seen and handled it all, and we can appropriately address your biggest concerns. Whether you own one rental home and are tired of managing things solo or you need a partner for a large portfolio, we are ready to help you realize your full earning potential.
Share Your Property Needs with Us
Learn more about our property management approach today
Our property management team will be happy to answer your questions & get you started: (757) 986-0526